Digital Get Down
How we come together online.
The first YouTube video to amass one billion views was South Korean pop star Psy's 2012 hit "Gangnam Style." By February 2018 some one hundred videos had joined the "Billion View Club," among them the viral children's song "Baby Shark," which surpassed seven billion views in November 2020.

The handmade pink "pussy hats" worn by many participants of the January 2017 Women's March originated as a pattern shared on Ravelry, a social-networking site dedicated to fiber arts, by three Los Angeles knitters. Two years later Ravelry made headlines for banning its eight million members from posting any Trump-related content.

First popularized on Myspace during the early 2000s, a mirror selfie is a photograph taken of one's own reflection in a mirror. In February 2021 TikTok influencer Kara Del Toro alleged that many of her peers' mirror selfies were inauthentic: they were posing before a mirror with smartphone in hand while a strategically placed second camera captured a more flattering image.

A 2016 study conducted by Facebook attempted to test the theory that any two people in the world are connected by six or fewer social relationships. It found that each of the site's 1.59 billion users could be connected to any other user through an average of 3.5 people.

Since 2019 Facebook and Instagram have experimented with hiding the number of likes on users' posts in the hopes of reducing unfavorable social pressure. One academic, however, noted that hiding likes may make users less inclined to like anything at all: the likes on a post attract attention "because [people] see it is popular to other people."

Since the onset of the Covid-19 pandemic, according to a poll by the social-media company Snapchat, 66 percent of respondents across the globe reported using online channels more frequently to communicate with friends. Half of respondents said they tend to use social media to discuss weighty (rather than surface-level) topics with friends.

In 1998 Joan Blades and Wes Boyd created an online petition opposing the impeachment of Bill Clinton. The success of that petition led them to establish MoveOn.org, a progressive advocacy group focused on digital organizing, leading to the emergence of the term MoveOn effect to describe the flourishing of online political advocacy.

In September 2020 a new Reddit account interacted with other users for a week before it was exposed as a bot based on OpenAI's language-generating GPT-3 program. In one exchange the bot wrote, "Life is just one big irony. We are born into this world without any say in the matter, and we must follow a path that was not of our choosing."

In response to repeated requests for a "dislike" button, Facebook added emotional reactions to its like button in 2016. Users could now respond to posts with love, laughter, surprise, sadness, and anger.
Issue
Back to Issue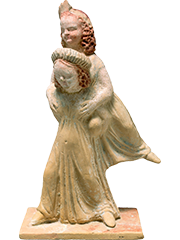 Friendship