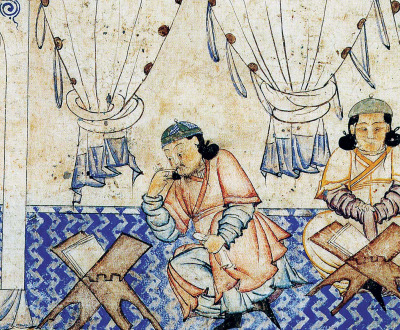 Mongol prince studying the Quran, miniature from a fourteenth-century edition of Rashid al-Din's Compendium of Chronicles. Universal History Archive / UIG / Bridgeman Images.
Education
Volume XIV, Number 4 | fall 2022
Miscellany
On January 9, 2022, sixteen elite U.S. universities were sued in federal court for offering fraudulent financial-aid packages, overcharging more than 170,000 financial-aid recipients, and conspiring to "reduce or eliminate price competition" in order to establish "a uniform and lower level of aid to all prospective students."
The severity of a teacher is better than the love of a father.
—Saadi, 1258
Lapham'sDaily
Stay Updated Subscribe to the LQ Newsletter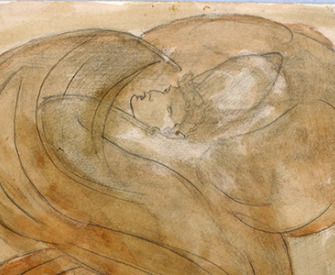 DÉjÀ Vu
2022:
Ukrainian DJs defend their country at the club.
c. 1770:
American women declare their patriotism on the dance floor.
More