Your Time Is Going to Come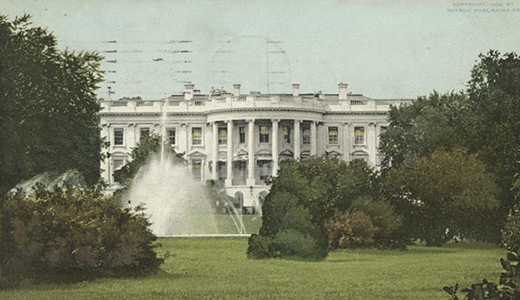 CNN has a running list of all firings, resignations, and other departures from the Trump administration. The current tally is forty-one departures in 424 days, or roughly someone every ten days. The current record for shortest tenure is a tie between Anthony Scaramucci and Sally Yates, both surviving in their positions for only eleven days each. Last Friday marked the latest culling, with Andrew McCabe being informed via tweet that he would no longer be serving as the deputy director of the FBI. It has been a signature of Trump's presidency to discard unwanted persons from seats of power (although, as the Washington Post points out, Trump has yet to directly fire anyone himself, despite what his reality show promised us). Those who remain under his leadership are on permanent tenterhooks, as John Cassidy writes for NewYorker.com:
Just after midnight on Saturday morning, Trump tweeted gleefully about McCabe's firing, calling it a "great day for the hard working men and women of the FBI." He also said McCabe "knew all about the lies and corruption going on at the highest levels of the FBI!" The news from the Justice Department came at the end of a day in which much attention had been focused on the continuing soap opera at the White House, where the rumors of more firings and hirings that had followed the sudden departure of Rex Tillerson from the State Department, on Tuesday, continued to circulate. While no sackings occurred in the West Wing on Friday, the whole spectacle proved that, fourteen months into his tenure, Trump has succeeded in turning the U.S. presidency into a reality-television show. Going into Friday, the White House press corps had already administered the last rites to H.R. McMaster, the national-security adviser, and there was also speculation about the fate of John Kelly, the White House chief of staff; David Shulkin, the Secretary of Veterans Affairs; and Ben Carson, the Secretary of Housing and Urban Development. Trump, who revels in setting his own media narratives, appears to have reacted directly against all the reports of more firings being imminent. On Friday morning, according to an account in the Times, the president told McMaster during a national-security briefing in the Oval Office, "You're not going anywhere."
Also on Friday, Kelly and Trump had "a productive meeting that left both men reassured," the Wall Street Journal reported. Earlier this week, Kelly returned to Washington from a presidential trip a day before the president, leading to more rumors that his days may be numbered. But after meeting with Kelly on Friday, he "told advisers afterward that Mr. Kelly was '100 percent safe,'" the Journal story said. And, "Mr. Kelly told his associates that, at least for the moment, he and the president had patched things up. 'I'm in,' Mr. Kelly told staff."
Despite these reports, it was far from clear how long the stays of execution will last.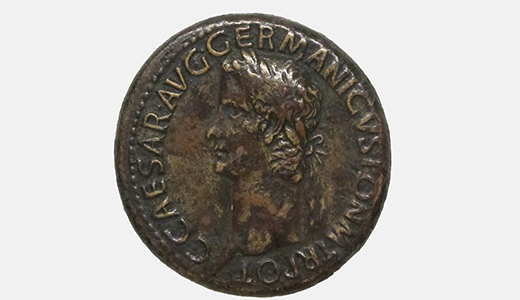 Caligula ruled as Roman emperor from 37 to 41, following the reign of his adopted grandfather Tiberius. The Roman people, remembering their fondness for Caligula's father Germanica, initially revered their new ruler, and Caligula, as Suetonius writes in The Lives of Twelve Caesars, "inflamed this devotion, by practising all the arts of popularity." He made a great show of pomp: "Grecian games at Syracuse, and Attic plays at Lyons in Gaul," while serving "loaves and other victuals modeled in gold" at his banquets. He spent recklessly, which later left Rome in debt. A rise in taxes soon followed. He wished a change in governmental system from imperial to regal, and later sought for himself divine recognition. Soon Caligula's popularity was undone by his reputation for cruelty and barbarity, particularly toward the senate:
After disfiguring many persons of honorable rank, by branding them in the face with hot irons, he condemned them to the mines, to work in repairing the highways, or to fight with wild beasts; or tying them by the neck and heels, in the manner of beasts carried to slaughter, would shut them up in cages, or saw them asunder. Nor were these severities merely inflicted for crimes of great enormity, but for making remarks on his public games, or for not having sworn by the genius of the emperor. He compelled parents to be present at the execution of their sons; and to one who excused himself on account of indisposition, he sent his own litter. Another he invited to his table immediately after he had witnessed the spectacle, and coolly challenged him to jest and be merry.
Nor was he more mild or respectful in his behavior toward the senate. Some who had borne the highest offices in the government, he suffered to run by his litter in their togas for several miles together, and to attend him at supper, sometimes at the head of his couch, sometimes at his feet, with napkins. Others of them, after he had privately put them to death, he nevertheless continued to send for, as if they were still alive, and after a few days pretended that they had laid violent hands upon themselves. The consuls having forgotten to give public notice of his birthday, he displaced them; and the republic was three days without anyone in that high office. A quaestor who was said to be concerned in a conspiracy against him, he scourged severely, having first stripped off his clothes, and spread them under the feet of the soldiers employed in the work, that they might stand the more firm. The other orders likewise he treated with the same insolence and violence.
He would often inveigh against all the senators without exception, as clients of Sejanus, and informers against his mother and brothers, producing the memorials which he had pretended to burn, and excusing the cruelty of Tiberius as necessary, since it was impossible to question the veracity of such a number of accusers. He continually reproached the whole equestrian order, as devoting themselves to nothing but acting on the stage, and fighting as gladiators. Being incensed at the people's applauding a party at the Circensian games in opposition to him, he exclaimed, "I wish the Roman people had but one neck."