Thou Shalt Not…
Laws on the books in the United States.
project a laser at police officers in Louisiana.
fish with a firearm in Wyoming.
honk at a sandwich shop after 9 pm in Little Rock, Arkansas.
wear a bulletproof vest while committing sexual assault in New Jersey.
carry a pet dog on the roof of a car in Anchorage, Alaska.
cause "a catastrophe" in Utah.
hold public office in Texas without acknowledging the existence of a supreme being.
get married in Nebraska if you have a venereal disease.
bite off another's limb in Rhode Island.
vote in New Mexico if you're an "idiot."
operate a dance hall on Sunday in South Carolina.
show covered male genitals in a"discernibly turgid state" in Indiana.
Issue
Back to Issue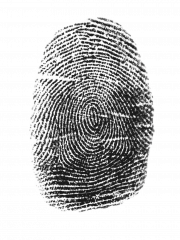 Crimes & Punishments