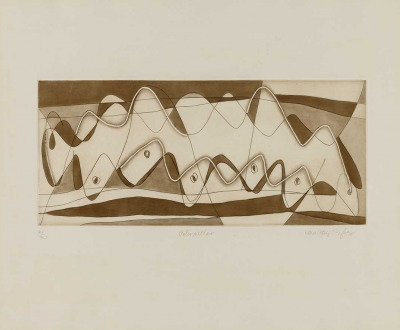 Caterpillar, by Maltby Sykes, twentieth century. Smithsonian American Art Museum, gift of Marjorie Tyre Sykes, 1994.
"A world without insects would be a particularly horrifying, grim place," environmental journalist Oliver Milman tells us on the latest episode of The World in Time, "and certainly not a place we would want to live in—and indeed it wouldn't be a place we would be able to live in."
This week on the podcast, Lewis H. Lapham speaks with Oliver Milman, author of The Insect Crisis: The Fall of the Tiny Empires That Run the World, about the many types of food that we would no longer be able to enjoy without bugs and whether we should be relieved by the existence of robot bees.
Thanks to our generous donors. Lead support for this podcast has been provided by Elizabeth "Lisette" Prince. Additional support was provided by James J. "Jimmy" Coleman Jr.
Discussed in this episode