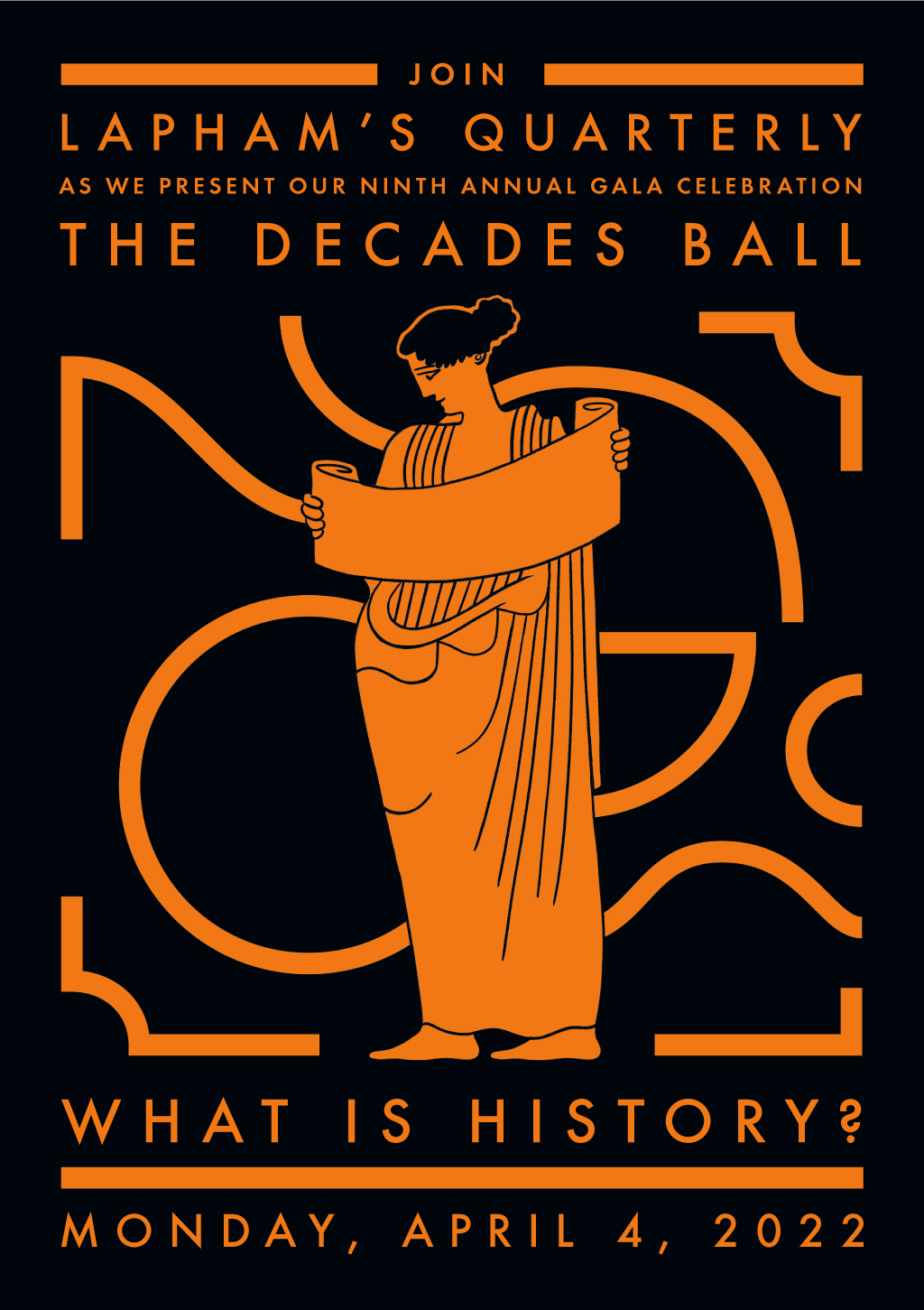 Monday, April 4, 2022
The Rubin Museum of Art
150 West 17th Street
New York City
DECADES BALL CHAIRS
Hilaria and Alec Baldwin
Lisa and Christopher Lloyd
Deb and Bill Ryan
MASTER OF CEREMONIES
Simon Winchester
An epic exploration of the past, from the ancient world to the present day, featuring performances by celebrated actors and musicians. The evening benefits the educational mission of Lapham's Quarterly and provides the core support necessary to carry on the work of the magazine.
6:30 pm: Cocktails and hors d'oeuvres
7:30 pm: Dinner with words and music
Festive Dress
Exhibits at the Rubin Museum, including the shows Gateway to Himalayan Art and Masterworks, will be open for viewing during the cocktail hour.
Tickets and tables are now available. To purchase tickets, please click here, email events@laphamsquarterly.org, or call the Decades Ball office at (212) 590-6875.
The Decades Ball is the annual gala event presented by Lapham's Quarterly, bringing together friends and readers of the magazine, celebrated writers and performers, and devoted patrons. Guests are treated to performances of timeless readings and songs, a menu inspired by sumptuous feasts throughout history, and rousing company the New York Times compared to "dedicated revelers at a Gatsby party." This "stirring night" (Wall Street Journal) has in the past featured performances by F. Murray Abraham, Patricia Clarkson, Maggie Gyllenhaal, Tom Hanks, Anne Hathaway, Kevin Kline, Lin-Manuel Miranda, and Mary-Louise Parker.
For directions to the Rubin and information about the museum's Covid safety protocols, please visit this page. You must be fully vaccinated against Covid-19 to enter the Rubin. Should a public health advisory from state or local officials necessitate canceling the Decades Ball, the event will move fully online.