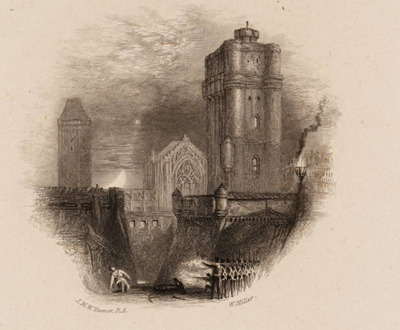 Vincennes (Vignette), engraved by W. Miller, after Joseph Mallord William Turner, 1836. Photograph © Tate (CC-BY-NC-ND 3.0).
"Despite repeated allusions to the importance of posterity, Diderot has not made life easy for his biographers," Andrew S. Curran writes at the beginning of his book Diderot and the Art of Thinking Freely. In this week's podcast, the William Armstrong Professor of the Humanities at Wesleyan University explains how he set about exploring the life of the French philosopher and editor of the Encyclopédie—and shows how the best way to start thinking about Denis Diderot is to split his seventy years on earth in two parts, his prison sentence in Vincennes serving as the point of bifurcation.
Lewis H. Lapham talks with Andrew S. Curran, author of Diderot and the Art of Thinking Freely.
Thanks to our generous donors. Lead support for this podcast has been provided by Elizabeth "Lisette" Prince. Additional support was provided by James J. "Jimmy" Coleman Jr.
Discussed in this episode