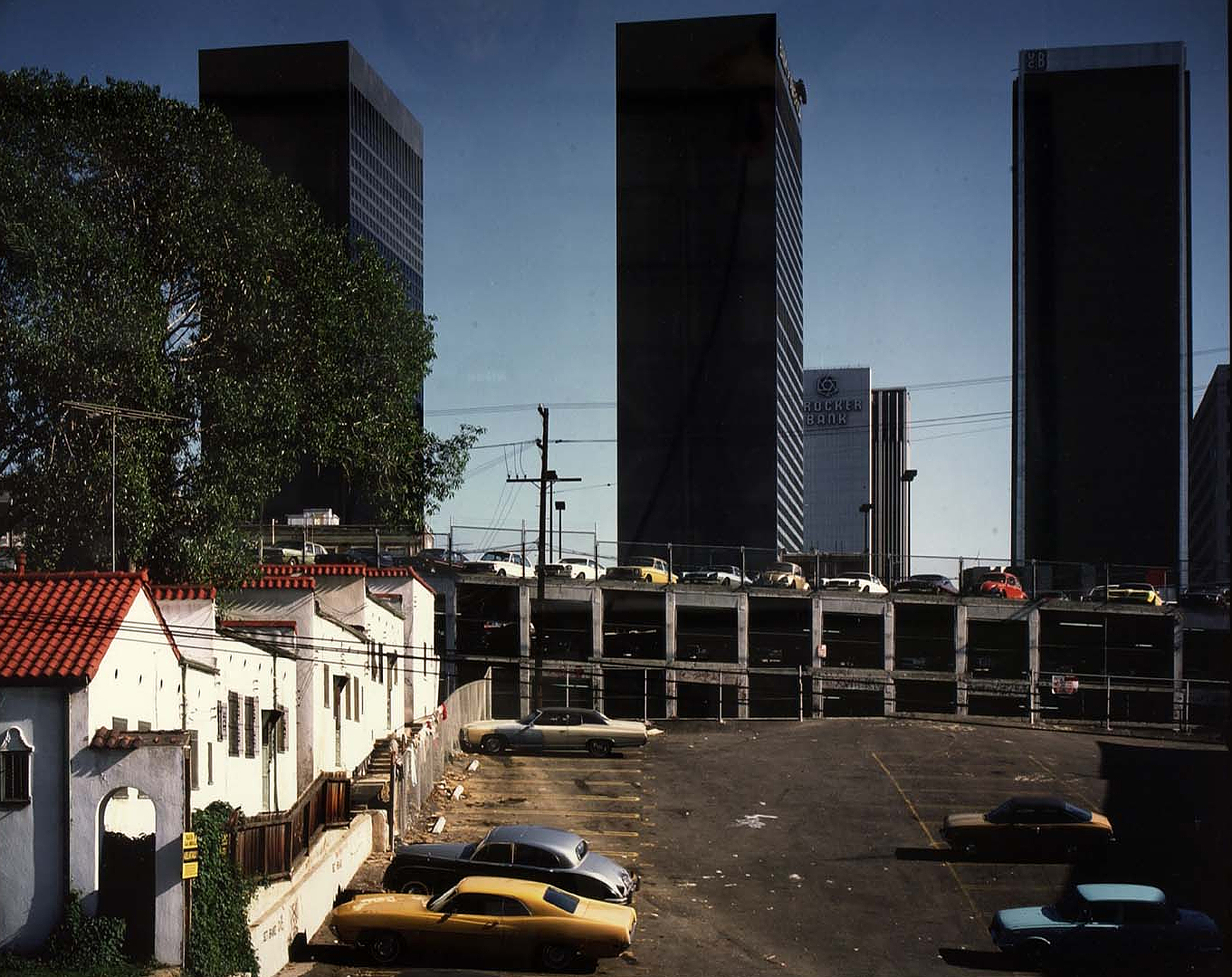 In 1985 "Greg Mack" Macmillan was the most influential figure in Los Angeles radio. This was in spite of the fact that he worked for KDAY, a local am station with a signal so weak it "wavered in a high wind." From its hilltop location above Echo Park, the sounds of KDAY managed to spill southward. In the best of conditions, the station could reach audiences throughout the southern flatlands of Los Angeles County, from downtown LA to Compton, and Greg Mack made it his mission as music director to cater specifically to the young people of these mostly black communities. Bucking all trends, Mack abandoned KDAY's former reliance on mainstream jazz, Motown standards, and disco. Instead he showcased a unique selection of bass-heavy music, including the up-tempo electro music called "freestyle," and rap, the sound he heard blaring from car cassette decks from MacArthur Park to Venice Beach. Mack had embraced rap in particular from the moment he arrived at the station in 1983, a time when most popular black radio jocks were dismissing it as mere novelty. His choice to take cues directly from the kids he aimed to serve proved savvy. In just two years' time, rap music had not only revitalized the struggling am outlet but had thrust KDAY into the vanguard of black radio.
In Los Angeles, KDAY's young staffers, who served the station by day and danced to rap and freestyle at South Los Angeles parties by night, constituted Mack's direct line to the station's core audience. Plus the young programmer kept his ears tuned to "all the booming systems" in his South Central neighborhood. Rather than chasing the older listeners his industry peers were delivering to their advertisers, Mack sought to corner the local urban radio market by catering to the tastes of black youths.
It was with this in mind that in the summer of 1985 Greg Mack gave "Batterram," a song made by a local rapper, its radio debut. Although KDAY's program director, Jack Patterson, had encouraged his staff to showcase promising LA artists, Mack's choice was still an intrepid one. No record label had produced "Batterram," nor was it pressed on vinyl, virtually the only format used for promotional music distribution at the time. A Compton kid named Todd Howard, billing himself as "Toddy Tee," had recorded the track in a crude home studio onto a cassette tape. And although the song borrowed the instrumental track of a New York rap hit—the Billboard-charting single "Rappin' Duke"—its rhymes were in the local vernacular, focused on a problem not many outside LA even knew about. Toddy Tee's dub was a cautionary tale about the newest weapon being deployed in the war on drugs: a six-ton armored vehicle outfitted with a fourteen-foot steel battering ram. The Los Angeles Police Department was using it to execute search warrants, and as the local rapper's chorus warned, "You can't stop it, baby / The Batterram."
Los Angeles County's deployment of two V-100 military surplus vehicles marked a new phase in its approach to two related problems: gangs and rock cocaine. Rock—also known as "freebase" and later "crack"— first appeared on the streets of Los Angeles in 1983, the same year Greg Mack joined the staff at KDAY. By the end of 1983, Los Angeles County officials testified before the U.S. Congress about an emerging crisis. To the Senate Subcommittee on Juvenile Justice, LA County district attorney Robert Philibosian characterized South Los Angeles as a warzone where "the sound of gunfire is so commonplace that law-abiding citizens no longer exhibit enough curiosity to go as far as their windows to see what is happening."
The stakes of crime control were especially high in early 1984, as Los Angeles city leaders prepared to host the Summer Olympics. Press reports of "gang-related" homicides in the spring intensified pressures on Los Angeles officials to address the youth violence (and the homelessness, urban decay, and dysfunctional public transportation system) plaguing the central section of the city where athletes, spectators, celebrities, political figures, and the international press would convene in July and August. The coming of the Games heightened LAPD chief Daryl Gates' fervent devotion to get-tough policing, especially as it related to juvenile gangs. From Gates' perspective, violent youths—particularly African American boys—posed the greatest risk to his city because they were those most likely to be involved with gangs and to traffic in narcotics. Gates intended to sharpen the police department's attacks on black youths who investigators tagged as criminals. At a time when Los Angeles was in the international spotlight, the chief vigorously defended his officers against charges of harassment, implicitly condoned racial profiling, and cited the "war" on gangs as justification for "novel" law enforcement measures that included extreme force.
Faced with the unpredictable problem of gang violence and the vexing reality that his city had become a key battleground in America's war on drugs, Mayor Tom Bradley called a press conference in October 1984. Since the closing of the Summer Olympic Games, more than thirty people had been murdered in Los Angeles, most of them in the communities of South Central. The mayor made the grim pronouncement that Los Angeles was under siege. He called the problem "urban terrorism," evoking LA's feverish recent efforts to avert any act of foreign terrorism during the Olympics. By rallying officials from across the city to come up with "an aggressive plan of action" to "purge our community of this violence," Mayor Bradley gave Los Angeles law enforcement officials like Chief Daryl Gates the authorization to explore innovative, and even radical, solutions to gang-related crime. That is exactly what the LAPD did in 1985 when it introduced the battering ram.
As Bradley explained, police task forces had to contend with a new obstacle in their efforts to halt the spread of rock cocaine: rock houses. Sometimes masquerading as single-family homes, apartments, or small-business storefronts, rock houses functioned as centers for the production, distribution, and consumption of rock. Thus, a warranted police raid on any one rock house could lead to the confiscation of drugs, drug paraphernalia, cash, and weapons, along with scores of arrests of both users and dealers. Having positively identified some three hundred of these structures across the residential landscape of South Los Angeles, operating near homes, schools, churches, community centers, and playgrounds, police had the clear data and the moral incentive to pick them off, one by one.
The problem, however, was that drug dealers understood this and prepared for it. After a few failed attempts in 1983 and 1984 to execute search warrants at suspected rock houses, police investigators discovered at these locations sophisticated fortifications designed to prevent theft, shield those inside from drive-by shootings, and thwart police. Leaders of SWAT teams reported encountering steel doors, iron bars covering windows, and, most remarkably, metal cages flanked with electronically controlled doors, in which entering and exiting visitors could be detained if necessary. By design, these extras turned rock houses into fortresses that could withstand a police onslaught or at least frustrate tactical teams. As Gates recalled, his men would arrive "with a tow truck and a cable, lock onto the front door or a window," and yank off what they could to create an opening. This highly visible, time-consuming work, while it eventually delivered police access to the premises, destroyed the element of surprise that was essential to any successful drug raid. Dope dealers and users could escape all charges if they managed to hide or destroy incriminating stock and supplies before cops gained entry. And usually they did. "Without the drugs as evidence," the chief lamented, "we couldn't make an arrest that would result in a conviction." When this happened, Toddy Tee's "Batterram" tells us, the hustlers celebrated, "jumpin' up and down 'cause it ain't no case."
The SWAT leaders advised Chief Gates that they needed a strategy for conducting more effective rock house busts. His solution came in the form of a couple of V-100 armored vehicles borrowed from the U.S. Department of Energy. The U.S. Army had first used the two tanklike personnel carriers in the Vietnam War and, later, for security at a nuclear facility. By the early 1980s they were out of commission, which created an opportunity for Los Angeles. The LAPD first acquired the six-ton armored vehicles as part of its crisis readiness in case of terrorism during the 1984 Olympics. Once the Games had closed, the U.S. government expressed no interest in reclaiming the twenty-year-old V-100s, and so they sat in storage for several months until someone in the LAPD's gang and drug tactical units proposed using them in rock house raids. To that end, they suggested a few basic modifications: paint them a dark blue color to mask the military camouflage and to better represent the city agency; label them with the Los Angeles city seal and the words l.a.p.d. rescue vehicle (because, as Gates argued, rock house busts aimed to rescue communities from drug dealers); and, most importantly, outfit each of them with a steel battering ram. The idea was simple: a fourteen-foot steel ram, with six tons of bulk behind it, would be a "precision" tool for forced entry. As Toddy Tee rapped, the LAPD was "sick and tired of snatchin' down bars" with cables and tow trucks. Here was a new weapon that vested raid teams with the power to roll up to the front of a rock house and, in seconds, punch a hole in the building large enough to allow police to rush in, expeditiously locate drug evidence, and make arrests.
On February 6, 1985, Gates stood in front of the refurbished "rescue vehicle" facing a crowd of media observers. The plan was for a SWAT team to put it on the streets of LA that evening, using it for the first time in the field, to execute a search warrant on a suspected rock house in Pacoima. With Gates riding in the passenger seat, the massive vehicle growled down Louvre Street, press vans in tow. As it rolled over the front lawn of the target residence, a neighbor screamed at the police to stop. The ram charged forward nonetheless. As intended, it demolished a front wall within seconds of impact, affording the raid team immediate access to the home's living room.
Inside the Pacoima house, the SWAT team discovered not a bevy of drug dealers and users but, instead, resident Linda Johnson, her small son, Marquez, and another woman visiting with her two children, all of whom were eating ice cream when the ram smashed through the wall. The ordinary domestic scene stunned investigators, including the chief, and the fruitless hunt that followed dismayed those who expected to discover a fully functioning rock cocaine enterprise. Police found no weapons, no conspicuous stacks of cash, and only a trace amount of cocaine, less than a tenth of a gram, an amount so insignificant that the LA district attorney refused to consider filing charges. Linda Johnson and her husband (who returned moments after the raid) were arrested on site and their child was placed in protective custody. But without sufficient evidence of any wrongdoing, the couple was released and reunited with their boy the next day. Attorney Johnnie Cochran, who immediately filed a claim against the city on behalf of the Johnsons, publicly condemned the Los Angeles Police Department for "negligence, violation of civil rights, intentional infliction of emotional distress, assault, battery, and damaging property."
In response to the debacle in Pacoima, the San Fernando Valley chapter of the NAACP, a group of Pacoima ministers, and the ACLU sought to block further police use of the V-100 vehicle. Its deployment had proven to critics that the Los Angeles Police Department planned to conduct drug raids as if it operated in a war zone, without regard for the safety of bystanders, with little concern for those living in the surrounding neighborhoods, and with disdain for the civil rights of private citizens. "These weapons may be appropriate for a battlefield," an attorney for the ACLU told the Los Angeles Times, "but not to serve an arrest warrant." Reverend Jeffrey Joseph Sr., a Pacoima minister and a witness to the maiden run of the ram, denounced the LAPD for using his community for target practice. "We don't need new weapons to be tried out on us," he seethed, reminding reporters that three small children under the age of ten had been inside the home, in the direct path of the vehicle's destruction.
Excerpt adapted from To Live and Defy in LA: How Gangsta Rap Changed America by Felicia Angeja Viator, published by Harvard University Press. Copyright © 2020 by the President and Fellows of Harvard College. Used by permission. All rights reserved.