When the surrealist hero and sometime pugilist Arthur Cravan vanished off the coast of Mexico at the age of thirty-one, both the man and the circumstances lent themselves to speculation that he'd faked his own death. Born Fabian Avenarius Lloyd in Switzerland to Anglo-Irish parents, Cravan spent his late teens and twenties wandering the globe using different passports, publishing essays and poetry under pseudonyms, competing in boxing matches, and self-mythologizing. "The mysterious Arthur Cravan" was how he introduced himself before stepping into the ring, "the world's shortest-haired poet, boxer, hotel rat [thief], muleteer, snake-charmer, chauffeur, ailurophile, gold prospector, grandson of the Queen's chancellor, nephew of Oscar Wilde."
In early 1917, the year before his putative death, Cravan relocated to New York from Paris to avoid conscription. He was not, however, a conscientious objector, supposedly saying, "But I don't object! They may all allow themselves to be murdered for aught I care, only they need not expect me to follow suit. If their collective insanity suggests to them that they must sacrifice their lives for my sake, I will not trouble to stop them." After America entered the war, he eluded the inquiries of the draft board, and the increasingly pro-war mood of even his bohemian Manhattan milieu, by heading first to Canada and from there to Mexico.
On reaching Mexico City in December, Cravan begged his lover, the poet and artist Mina Loy, to join him in a series of overwrought letters. "Mina," he wrote, "I can't believe, I don't dare believe, that you will abandon me. If you come, I swear to you on my eternal soul that I will never cause you pain and that your life will be sweeter than that of any other woman…I can take care of you. Listen to my plea."
Loy listened. Not only was she smitten, but like Cravan she was chronically restless, almost matching him in vagabondage. Raised in the suburbs of north London by her Hungarian Jewish father, a tailor, and her snobbish and repressive English gentile mother, Loy left England at seventeen for art school in Munich. There followed long spells in Paris and Florence, where she became involved in the Italian Futurist movement and wrote a feminist manifesto ("There is no half-measure—NO scratching on the surface of the rubbish heap of tradition, will bring about Reform, the only method is Absolute Demolition"). In October 1916 the thirty-three-year-old disembarked an Italian steamship, the Duca d'Aosta, in New York Harbor. A loveless marriage to the English artist and photographer Stephen Haweis long since over, she wanted an American divorce (obtainable without her husband's consent) and artistic communion with her co-modernists, who eagerly welcomed the legendary beauty, internationally exhibited artist, and author of sexually daring poetry. Her New York advent was trumpeted by Rogue, the irreverent little magazine founded by Louise Norton and her husband, Allen, as a forum for all that was radical and chic. The New York Evening Sun soon followed suit, profiling Loy as the ultimate New Woman who, marveled the reporter, "is halfway through the door into tomorrow."
During her first few months in the city, Loy avoided romantic entanglements and waited for her divorce to be finalized. While she lived alone in a small apartment on West Fifty-Seventh Street, Haweis was in the Caribbean; their seven-year-old son, Giles, and her nine-year-old daughter, Joella (the result of an affair with a French doctor), remained in Florence with their nurse. (Loy pushed aside any qualms about this arrangement, believing that children were better off in the care of servants.) Loy's evenings were generally spent at the nearby home of Walter and Louise Arensberg, the art patrons whose salon was the New York epicenter of Dada. As behooved that burgeoning anti-tradition movement, within their art-covered seventeen-foot walls reigned an atmosphere of libertinism, fostered by free-flowing liquor, risqué parlor games, chatter about Freudianism, and guests such as Man Ray, Clara Tice, Marcel Duchamp, William Carlos Williams, and Beatrice Wood.
The entry of Cravan into the scene caused a stir. Everyone sought the acquaintance of this exotic creature, a six-foot-four blond prizefighter—a recent opponent of exiled heavyweight champion Jack Johnson—who in Paris had written and published a proto-Dadaist journal, Maintenant, notorious for its vitriolic takedowns of writers and artists. Everyone, that is, except Loy. "I would have preferred," she wrote in Colossus, her unpublished memoir about Cravan, "to forgo the almost imperative ritual of meeting him." She had seen his photograph in a magazine and was not attracted: "a certain sleekness of feature gave him the air of a homosexual."
Inevitably, they encountered one another at the Arensbergs, though it was an unpromising start. Cravan appeared to Loy as "dull and square in merely respectable tweeds; not at all homosexual, but not handsome." Then at a costume ball, thoroughly drunk and dressed in a bedsheet toga with a towel turban, he requested her phone number with the proviso that he'd ring if he found the time. So many women, he blustered, desired him. The two incurable expats drifted into a friendship only by virtue of being, she believed, the "most dislocated" of their set.
When they finally slept together, Loy having decided that "this granite lump" might prove a source of affection, the experience wasn't exactly transcendent: "He possessed me with an icy inertia, contriving the illusion that he was not, himself, involved in the curt, chill, passive union of flesh, and that had I stirred he would have tossed me out of bed like so much flesh that wearied his spirit." But over time this iciness thawed, and under Loy's civilizing influence Cravan's brutishness and arrogance seemed to fall away. "He became courteous and reserved…almost bourgeois," according to one incredulous friend. Loy, a committed Christian Scientist, was also delighted to discover his spiritual side. Geniuses like themselves, they agreed, were channels for the divine. On the earthly plane, the light heavyweight boxer's height and hulking physique distinguished him as the antithesis of Loy's diminutive ex-husband, whom she despised. (A "little dwarf" was how she referred to Haweis later in life.) By the time Cravan left New York for good at the end of summer, she "had magnified his being to such proportions that all comparisons vanished, which is the trick of falling in love."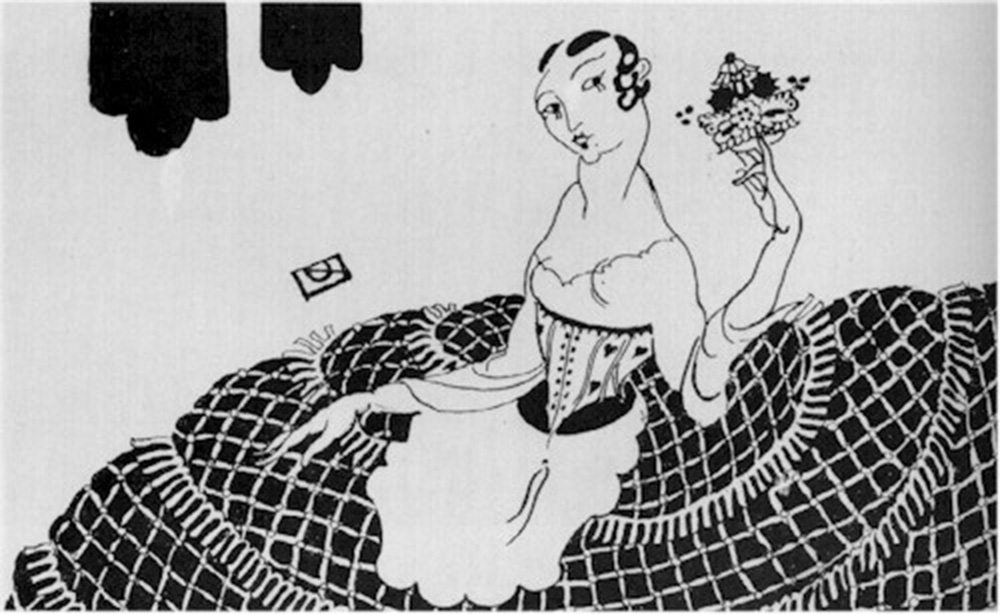 In January 1918 Loy arrived in Mexico City, and the couple got married at the mayor's office. Their newlywed existence was devoid of luxury: they occupied an insalubrious ground-floor tenement room with a charcoal stove, water drawn from a well in the courtyard and "old sorceresses" squatting outside. Still, they were blissfully happy. "It never made any difference what we were doing," wrote Loy. "Somehow we had tapped the source of enchantment, and it suffused the world." Yet one cannot live on enchantment alone, and by the summer they were virtually indigent. For a while Cravan had taught boxing at a gym, but a recent bout of illness left him unable either to teach or compete. And a legacy from Loy's late father all but ran out. When they didn't even have enough to eat, Cravan suggested joint suicide as a preferable alternative to starving to death. Loy wouldn't hear of it. She was weak and malnourished, but their life together was precious to her.
Once she realized a baby was on the way, they decided to leave Mexico for Buenos Aires, where food and drink were said to be cheap. They could then make their way to Europe, in particular Florence to see Loy's other children, from whom she'd been separated for two years. Since Cravan lacked proper papers, a plan was hatched: Loy would board a passenger ship at the small seaport town of Salina Cruz, while he sailed separately with some friends and reconvened with her in Argentina. Loy, by then several months pregnant, duly departed on a Japanese hospital ship, sometime after which Cravan—at least according to the patchy testimony that exists—went out alone in a small fishing boat he had fixed up, possibly just to test it. There is no unequivocal evidence he was ever seen again.
He certainly may have drowned. The month he sailed, October, is known locally as the época mala, the dangerous time, due to strong north winds. Or perhaps he ran afoul of the pirates then prevalent along that coastline or even was murdered by someone he knew. The FBI in New York and the U.S. Secret Service in Mexico were sufficiently concerned about the company Cravan kept (he had, for instance, befriended Leon Trotsky aboard a steamship in 1917) to place him under surveillance. The absence of a body, or of any physical traces at all, leaves open all possibilities, including—most painfully for Loy, who hadn't doubted his love—that he chose to begin a new life, unencumbered by a wife and child. Had his proposal of a suicide pact betrayed a yearning to escape from his marriage and from commitments of an unfamiliar magnitude? After all, he had long made a habit of slipping continually between different identities and nations—different selves—as whim dictated. "I have twenty countries in my memory," he once wrote, "and I drag the colors of a hundred cities in my soul."
Of Cravan's resurrection in a new guise, competing legends arose. Was he in fact the elusive novelist B. Traven, who is known to have lived in Mexico but whose true identity has never been established? Mike Richardson and Rick Geary's 2005 graphic novel, Cravan: Mystery Man of the Twentieth Century, makes such a case. The Death Ship, Traven's breakout novel about a stateless merchant seaman, explores themes—exile, identity, transience—that resonate with Cravan's life. Nevertheless, the more pleasingly novelistic idea is that within a couple of years of going missing, the boxer-poet had reinvented himself as a prolific counterfeiter of Oscar Wilde manuscripts. In the early 1920s, a Parisian con artist who went by various aliases, including Dorian Hope, sold forged papers he claimed were of legitimate provenance—among them the alleged originals of Salomé and The Importance of Being Earnest—to rare book dealers in London and Dublin. The documents were clever enough to be verified by the Wilde scholar and bibliographer Christopher S. Millard, and some landed stateside. One of the first people to raise the alarm was a New York book dealer who, in 1921, saw on the Salomé manuscript pages a Strathmore brand watermark, designating a line of paper only produced long after Wilde's death. Various buyers compared notes, and Millard soon realized he'd been fooled. By then, a significant number of forgeries were in circulation. Hope, however, was nowhere to be found.
The clues pointing to Dorian Hope and Arthur Cravan being one and the same are both circumstantial and intriguing. Though Cravan never actually met Wilde, he was indeed his nephew: his father, Otho Holland Lloyd, was the older brother of Wilde's wife, Constance, and B. Holland was one of Hope's aliases. Another of Hope's ploys was to pose as André Gide's secretary or, in letters, as Gide himself; Cravan had mocked and unfavorably compared the venerable French author to Wilde in issue three of Maintenant. A later issue tells of a visit, late one night, to Cravan from his dead uncle, "an old man with white beard and hair" who introduces himself as Sebastian Melmoth, the name used by Wilde during his final Parisian exile. Sebastian was also yet another name occasionally used by Hope. Decades later, Wilde's son Vyvyan Holland wrote to one of Hope's victims and explained: "I always understood that he was my first cousin Fabian Lloyd. The Dorian came from Dorian Gray and the Hope from Adrian Hope, who was one of the family trustees."
Yet why, if Cravan was operating from Paris in the 1920s, did nobody from his old crowd ever run into him? And if, as some suspected, the whole exercise was a mischievous work of performance art, then why did this least modest and retiring of men never unveil himself as its architect? One hypothesis has been advanced by Ed Maggs, whose family's illustrious rare book dealership, Maggs Brothers, acquired Hope's wares in 1921. When Maggs spoke to Anthony Gardner in 2007 for a Sunday Times Magazine story, he speculated: "It is feasible that he got so far with the forgeries and then some sort of disaster befell him—he got knocked on the head and thrown into the Seine or something like that. One would love this to be so, because then the forgeries in our archive would be a great Dada work of art."
Loy knew only too well that Cravan was a gifted dissimulator, though she viewed it as a matter of artistic self-preservation. In her words, he "worked to maintain his reality by presenting an unreality of himself to the world—to occupy itself with—while he made his spiritual getaway." For a long time she, understandably, refused to believe he was dead. After waiting in vain for him to appear in Buenos Aires, she traveled to her mother's house in England, heartsick and penniless, to give birth to a daughter, Jemima Fabienne—or Fabi, as she came to be known. The only full-length biography of Loy, Carolyn Burke's masterly Becoming Modern, reveals the extent to which she was tormented by her husband's unknown fate. Was he in a prison cell or hospital, she agonized, or stranded on an island somewhere? This obsession inspired much of her creative output in the subsequent years, a period when she would truly make her mark as a poet. T.S. Eliot and Ezra Pound were admirers, and her first collection, Lunar Baedeker, was published in 1923. In 1927, when Loy read her bleak, reproachful poem "The Widow's Jazz" at Natalie Barney's Paris salon, she intoned the lines softly until the climactic couplet, which she cried out: "Husband / how secretly you cuckold me with death."
Loy never would ascertain if she was a widow or an abandoned wife, and she never married again, though for pride's sake she eventually started saying that her husband had been murdered. Her rootlessness, meanwhile, persisted, as did her bohemianism and dedication to her art. She lived mostly in either Paris or New York, among friends such as Djuna Barnes and Gertrude Stein, until around the time of her seventy-first birthday, when she was persuaded to move from the Lower East Side to Aspen, Colorado, where Fabi and Joella both lived. (In another tragedy, their brother, Giles, had died of cancer at just fourteen.) As an ailing, elderly woman, Loy created assemblages from found objects—an art form she and fellow Christian Scientist Joseph Cornell bonded over—and ruminated about Cravan. He was a frequent topic of conversation with her Aspen friends, mostly young people who came to pay homage to the modernist icon. "Why," she would ask sadly, "was I never able to find him?"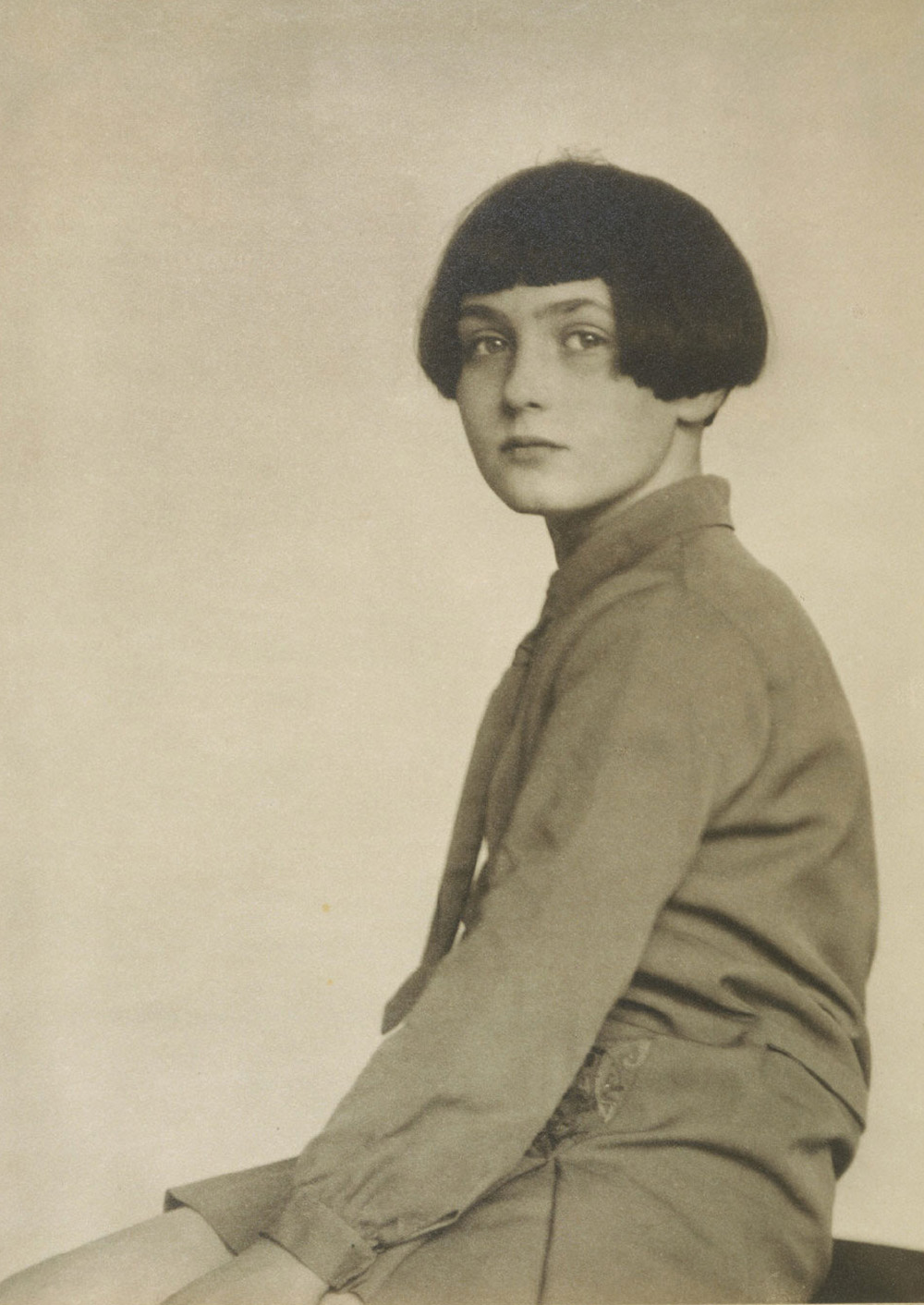 Loy died at the age of eighty-three, forty-six years after Cravan was declared legally dead. Fabi, whose strange origins evoked Greek mythology, lived a long and happy life. Having inherited her parents' artistic talent, but perhaps less of their volatility and wanderlust, she worked as a designer, married twice, and had four children. As a seventy-eight-year-old widow, unwell and nearly blind, she committed suicide in 1997. Immortality, of a sort, had been secured more than half a century earlier, thanks to the cameras of her mother's famous friends Man Ray and Carl Van Vechten. Their photographs of a young Fabi reveal a watchful, dark-haired girl with a perfect profile, an air of steely calm, and an eerie resemblance to the father she never met.