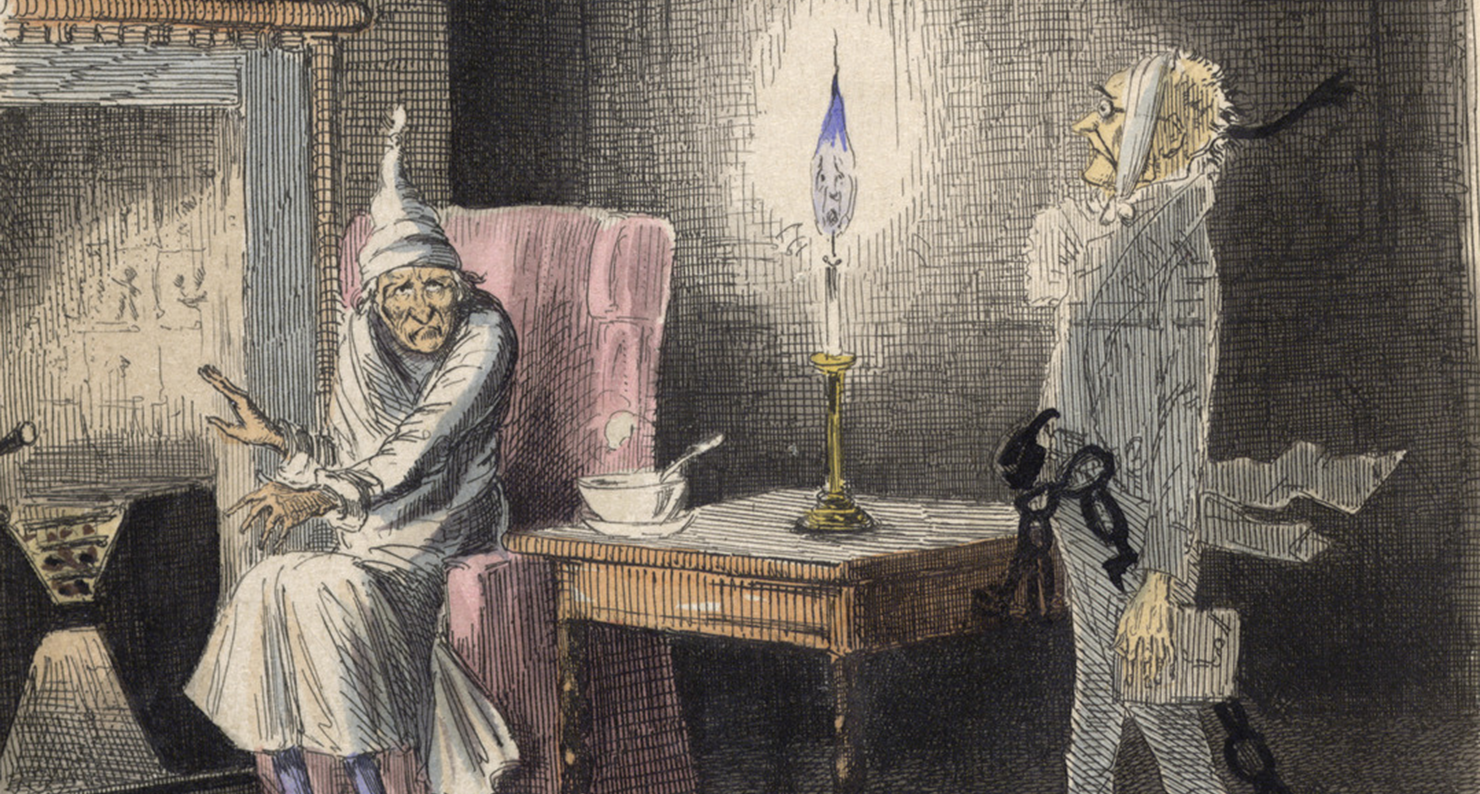 Ebenezer Scrooge visited by Marley's Ghost, by John Leech, 1843. The British Library.
In a December 1995 Harper's Magazine essay, Lewis Lapham wrote that Charles Dickens' classic holiday tale had become obsolete: "The plot line of A Christmas Carol didn't fit the bracing spirit of the times, and neither did its irresponsible moral lesson. Here was old Scrooge, an exemplary Republican, troubled in his sleep by ghostly dreams of human kindness, changed into a gibbering liberal at the sight of a crippled child. Hardly an inspiring tale of triumphant profit taking." He proposes an update to the story.
Listen to him read his essay.