The Rent Is Too Damn High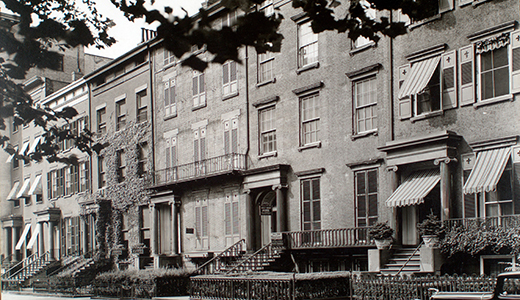 New York City has joined an expanding list of cities (including Paris, San Francisco, Santa Monica, Barcelona, New Orleans, and Vancouver) considering legislation to curtail Airbnb, the company that allows apartment dwellers to rent out their homes to strangers. Airbnb, now threatening a lawsuit, argues that this is a ploy by the hotel industry to sabotage ordinary residents trying to make extra cash needed to cover living expenses—but the city insists that the startup takes advantage of those very residents. The New York Times reports:
New York City is Airbnb's largest domestic market, but under state law, it is illegal in most buildings for an apartment to be rented out for less than 30 days unless the permanent tenant is residing in the apartment at the same time. The new disclosure requirements would make it much easier for the city to enforce the state law and could lead to many of the 50,000 units rented through Airbnb in the city coming off the market. After similar rules went into effect in San Francisco, listings fell by half.
"The vacancy rate in New York City is very low," the Council speaker, Corey Johnson, said before the vote. "We're in an affordable housing crisis. We're in a homelessness crisis. And Airbnb will not give us this data."
A report from the School of Urban Planning at McGill University, commissioned by the hotel workers' union, found that nearly half of the New York City rental revenue on Airbnb was earned by 10 percent of the hosts in the city, undercutting the company's argument that regular New Yorkers benefit widely from short-term rentals…An April report from the city comptroller's office found that Airbnb was exacerbating the city's affordable housing crisis, especially in crowded or gentrifying neighborhoods like Greenpoint, Bedford-Stuyvesant, Chelsea, and Midtown. Over all, renters paid an additional $616 million in 2016 because of Airbnb, according to the report.
City officials said the bill focused primarily on large-scale commercial landlords who were gaming the system.
"Yes, sometimes it's the common New Yorker," said Councilwoman Carlina Rivera, who introduced the bill. "But many times, especially in my district, these are landlords who are taking rent-regulated units out of the housing stock because they'd rather get a lot more money per night."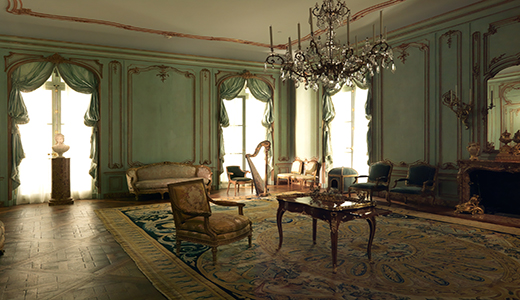 Household Words, the magazine owned and edited by Charles Dickens from 1850 to 1859 (when it rebranded itself as All the Year Round), ran a piece expressing great skepticism at the frequency with which people changed apartments, suggesting that this might be because home decor is the newest style fad. Written by George Augustus Sala, a journalist who often contributed to the magazine, the article lampoons the inflated language of vacancy listings:
Subdivision, classification, and elaboration are certainly distinguishing characteristics of the present era of civilization. The house agents of the Daily Courant now, of the Public Ledger, or the Evening Intelligencer, would have been coupled with the announcement pur et simple, that in such and such a street or part of the court, there was a House to Let. They might, perhaps, have added, at the most, that it was over-against the Beer Garden, or that if formerly belonged to a tradesman possessing an infallible cure for the scurvy, and who "made the very best purl that ever was brewed"; but there they would stop.
A House to Let may be a mansion, a noble mansion, a family mansion, a residence, a desirable residence, a genteel residence, a family residence, a bachelor's residence, a distinguished residence, an elegant house, a substantial house, a detached house, a desirable villa, a semi-detached villa, a villa standing in its own grounds, an Italian villa, a villa-residence, a small villa, a compact detached cottage, a cottage ornée, and so on, almost ad infinitum. Rarely do advertisements bear reference only to a house, a villa, or a cottage: we must call the spade something in addition to its simply agrarian title.
Now, are all these infinitesimal subdivisions of Houses to Let merely intended as ingenious devices to charm the house-hirer by variety; or do there really exist subtle distinctions, minute yet decidedly perceptible, between every differently named house? Can it be that the desirable residence has points calculated to satisfy a different degree to the elegant predilections to be gratified by the elegant residence? Can it be that a residence, after all, isn't a house nor a house a residence? It may be so. People, in the innocence of their hearts, and unaccustomed to letting or hiring houses, may imagine that there can be no very material difference between a villa, a genteel villa, and a compact villa; but in the mind of the astute house-agent, and equally intelligent house-hirer, differences, varieties of size, aspect, and convenience, immediately suggest themselves, and to their experienced eyes there are as many points of distinction.