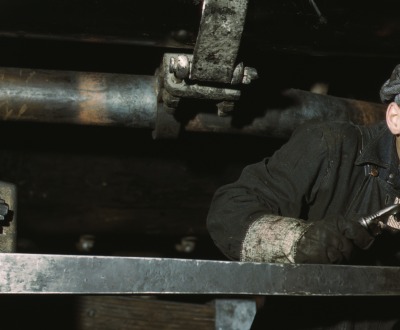 A young worker at the C & NW RR 40th Street shops, Chicago, Illinois, 1942. Photograph by Jack Delano. Library of Congress.
Lines of Work
Volume IV, Number 2 | spring 2011
A tremendous number of people in America work very hard at something that bores them. Even a rich man thinks he has to go down to the office everyday. Not because he likes it but because he can't think of anything else to do.
—W.H. Auden, 1946