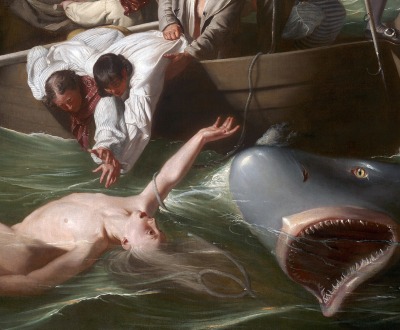 Watson and the Shark, by John Singleton Copley, 1778. National Gallery of Art, Washington DC.
The Sea
Volume VI, Number 3 | summer 2013
Miscellany
In 1906 Congress passed "An Act to Prohibit Shanghaiing in the United States." One section made unlawful the inducing of a man "intoxicated or under the influence of any drug" to perform labor aboard a foreign or domestic ship.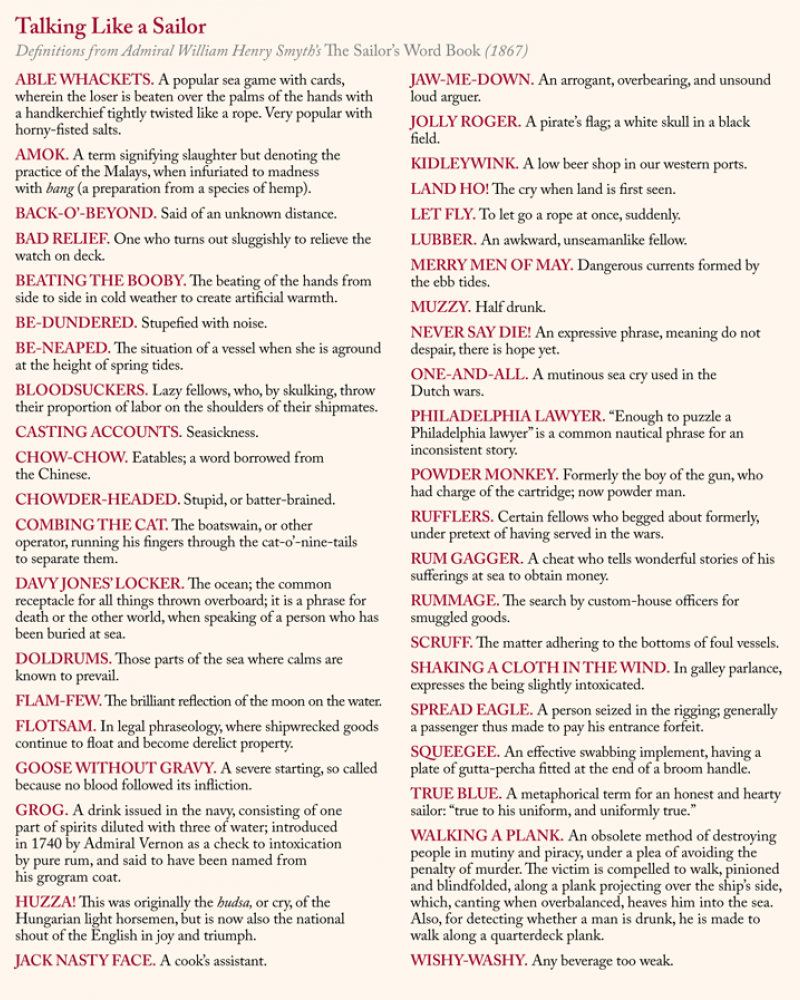 Definitions from Admiral William Henry Smyth's "The Sailor's Word Book" (1867).
View
What will not attract a man's stare at sea?—a gull, a turtle, a flying fish!
—Richard Burton, 1883
Lapham'sDaily
Stay Updated Subscribe to the LQ Newsletter

Roundtable
A fight over all things visible and invisible, featuring practical magic, empire, and terrible men. More

DÉjÀ Vu
2018:
Woman announces she is divorcing her pirate ghost husband.
1926:
Man sues wife for adultery with a ghost.
More

The World in Time
Lewis H. Lapham talks with Alan Rusbridger, author of Breaking News: The Remaking of Journalism and Why It Matters Now. More