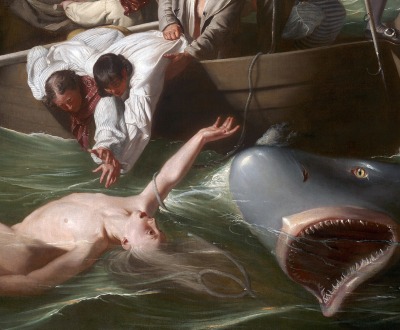 Watson and the Shark, by John Singleton Copley, 1778. National Gallery of Art, Washington DC.
The Sea
Volume VI, Number 3 | summer 2013
Miscellany
Samuel Johnson enlisted Tobias Smollett, author of Roderick Random, to help rescue Johnson's "Negro servant Francis Barber" from naval service—"a state of life," as James Boswell wrote, "of which Johnson always expressed the utmost abhorrence." Johnson once said, "No man will be a sailor who has contrivance enough to get himself into a jail; for being in a ship is being in a jail, with the chance of being drowned." At another time he claimed, "A man in a jail has more room, better food, and commonly better company."
Seafarers go to sleep in the evening not knowing whether they will find themselves at the bottom of the sea the next morning.
—Jean de Joinville,
c.
1305
Lapham'sDaily
Stay Updated Subscribe to the LQ Newsletter

Roundtable
A debate in Berkeley about the power of a name. More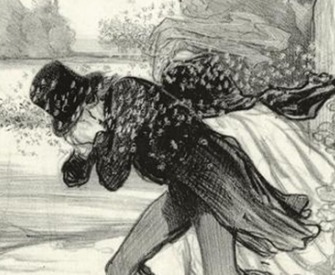 DÉjÀ Vu
2018:
The NYPD beekeeper vacuums up a swarm of bees on a hot dog stand in Times Square.
1906:
Bees take over a Los Angeles street as spectators watch.
More

The World in Time
Lewis H. Lapham talks with Jim Holt, author of When Einstein Walked with Gödel: Excursions to the Edge of Thought. More