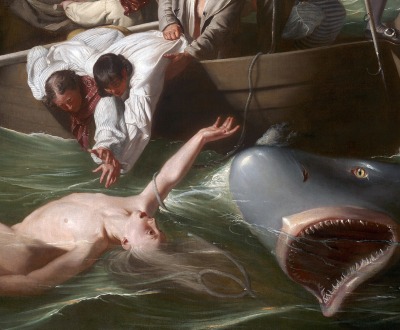 Watson and the Shark, by John Singleton Copley, 1778. National Gallery of Art, Washington DC.
The Sea
Volume VI, Number 3 | summer 2013
Miscellany
In 1906 Congress passed "An Act to Prohibit Shanghaiing in the United States." One section made unlawful the inducing of a man "intoxicated or under the influence of any drug" to perform labor aboard a foreign or domestic ship.
The wonderful sea charmed me from the first.
—Joshua Slocum, 1900