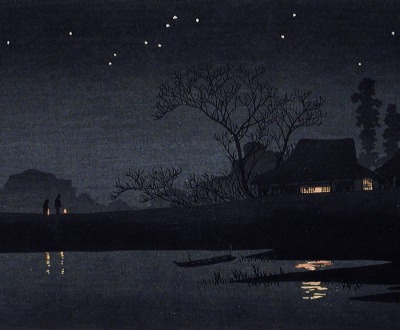 Starry Night, by Takahashi Shotei, c. 1926. The Los Angeles County Museum of Art, gift of Chuck Bowdlear, PhD, and John Borozan, MA.
Night
Volume XII, Number 1 | winter 2019
Miscellany
Emily and Charlotte Brontë, insomniacs both, would walk together in circles around the dining room table until they were tired enough to sleep. When Emily died and Charlotte suffered alone, her insomnia worsened; she added to her route, often wandering down neighborhood streets and into the cemetery until daybreak.
The day unravels what the night has woven.
—Walter Benjamin, 1929
Lapham'sDaily
Stay Updated Subscribe to the LQ Newsletter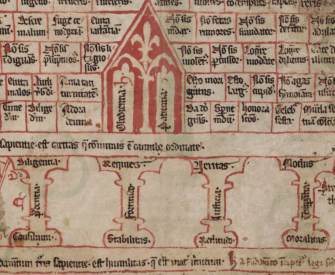 Roundtable
The visual expression of ideas from cave paintings to emoji. More

DÉjÀ Vu
2018:
Woman announces she is divorcing her pirate ghost husband.
1926:
Man sues wife for adultery with a ghost.
More

The World in Time
Lewis H. Lapham talks with Joseph J. Ellis, author of American Dialogue: The Founders and Us. More