Stolen Glances
Wednesday, March 23, 2016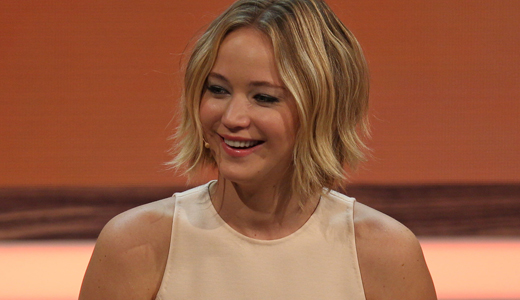 Last week federal prosecutors filed a plea agreement after Ryan Collins, a thirty-six-year-old Pennsylvania man, pled guilty to hacking more than a hundred online accounts, including those of Jennifer Lawrence, Kate Upton, and other female celebrities, and stealing, among other information, nude photos and videos. The plea followed an investigation into the posting of stolen celebrity photos online, though there is no evidence that Collins distributed the pilfered pictures. The Guardian reports:
[Collins] was accused of gaining access to more than 100 Google and Apple accounts, many belonging to famous women, between November 2012 and September 2014.
Collins used a scheme called phishing in which he was able to get victims to provide information about their accounts in response to emails that appeared to come directly from Apple and Google, according to prosecutors. In some instances, he was able to obtain all the files his victims had stored online, including nude photos and videos.
Twelve large photographs of socialite Elise Rice were stolen out of a mailbox during the summer of 1913. (Rice, the former Elise G. French, was the widow of William Lowe Rice, a prominent Cleveland attorney who had been shot to death in 1910. She relocated to New York City after his death.) The photos were eventually returned to the photographer, Aimé Dupont, by seventeen-year-old Walter Corbett. The New York Tribune reported:
When [Corbett] arrived at the studio the youth was detained until Lieutenant Quinn, of the East Fifty-First St. station, came in. The boy first insisted that he had been given the photographs, but afterward, it was charged, he admitted having withdrawn them from the top of the mailbox.
He was held first on the charge of petty larceny and arraigned yesterday morning in the Harlem court. When it was stated that the theft had been made from the mail he was held in $300 bail and the case referred to the postal authorities. The photographs were again sent to Mrs. Rice last night.