Pilgrim's Progress
Tuesday, September 27, 2016
The Hajj, the annual five-day pilgrimage to Mecca undertaken by Muslims, ended recently. The pilgrimage re-creates one established by Muhammad in the seventh century, though Mecca's status as a holy city dates much further back. The Qur'an states that all who are financially and physicially able should undertake the Hajj at least once in their lives; because Mecca is located in Saudi Arabia, rules for participation are strict and conservative. Diaa Hadid reports for the New York Times:
Another day at the Grand Mosque, I met Saraya, a middle-aged woman who is from South Africa but lives in Australia, where I grew up. She had longed to make the hajj for years but was unable because she lacked a mahram, or male guardian—usually a husband, brother or father—to accompany her; male pilgrims can come alone.
"I never thought I'd get here," said Saraya, beaming.
She got here only because the Saudi government allows some women over 45 to come with an older female companion. (I got around the mahram requirement because I came on a journalist visa, which included a different kind of guardian, a Saudi minder named Abdul-Rahman who accompanied me during all my reporting.)
Saraya, whose last name and age I never had a chance to ask, said there had been "a few incidents" that detracted from the positive experience of her pilgrimage, like when someone in her delegation was "propositioned in a taxi," and the fact that men frequently pushed in front of her.
"But I'm a bit bohemian, so I trust the energies around me," she added. "I just let it flow; whatever is supposed to come is a learning."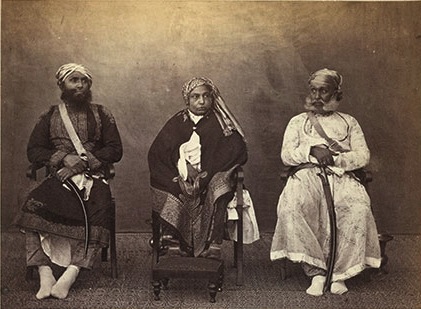 Debates over the ability and duty of female Muslims to undertake the Hajj have occurred since the pilgrimage itself began. Some jurists believed that the Hajj is so fundamental to the faith that woman should be permitted to travel freely; others believed that it was not worth sacrificing normal standards governing the interaction of the sexes. Sikander Begam was a nawab, one in a line of female rulers of the Bhopál state in central India, when she took her pilgrimage in 1864. In her account, published in 1870, she writes of the difficulty her gender and ethnicity presented on the road to Mecca. One time, she is chased from a house and her servants are beaten after she does not obey a hospitality rule. To smooth over hurt feelings, she apologizes to her host in writing:
For this reason, that we were only travelers, staying here at his will, as long as we should be detained in performing the ceremonies connected with the pilgrimage of Islam. It would be well, therefore, that His Excellency should adopt the plan I had pursued in appointing an agent for transacting business with him, and on his part depute some intelligent and capable secretary to communicated with me, who should be able to explain all directions of the Sherif on any manner, be it great or small, that I might be able to carry them out.
Notwithstanding this drawback, I only consider my one object, which is to perform the pilgrimage, and to cement the friendship existing between the Sherif's family and my own. For the latter reason, I am most anxious to avoid displeasing him in any respect, and to give no grounds to his people for setting him against me. It is advisable, therefore, as long as I shall remain in Mecca, that the Sherif and I should mutually inform each other beforehand of the customs of our respective countries, and that we should severally appoint officers, to see that the proper etiquette is observed between us. By this means all occasions of offence will be avoided.