Out of the Mouths of Babes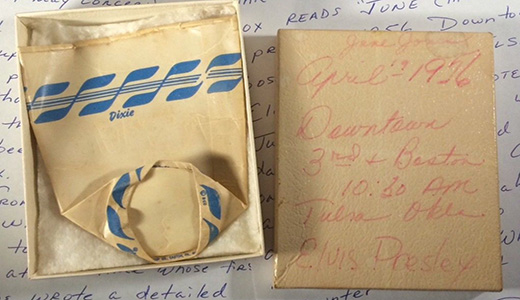 Tulsa World reported this week that a Dixie cup Elvis Presley allegedly drank out of while staying at a hotel in Oklahoma in 1956 is open for bids on eBay. The newspaper confirmed that the singer "performed April 18, 1956, at the Tulsa Fairgrounds Pavilion"; Elvis used the cup the following day and gave it to a fan who "wrote the time, 10:30 a.m., the date, and '3rd & Boston'" on the box she kept it it in. 
A fan of Elvis Presley, known only as June, snagged the cup on April 19, 1956, said Wade Jones, an Elvis collector from North Carolina. June reportedly got the cup from the singer himself just before he left town for a show in Oklahoma City.
 
Jones is auctioning the item—just an old Dixie paper cup from a water cooler—on eBay. As of Wednesday afternoon, the high bid was $1,080.
 
"And the thing's going to break loose, I'm telling you," Jones said. "It doesn't close until Sunday night, and it's a damn paper cup."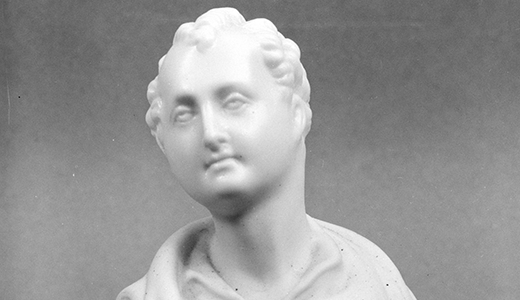 In December 1921 the Associated Press reported that a cup, made from a human skull and allegedly used by Lord Byron, would be put up for auction. The collectible has made the auction rounds a few times since being notably (and allegedly) used by a historical hunk. (In October 2017 it was available once again at an auction in England.) From the Associated Press article, dated December 3, 1921:
An interesting Byron relic will soon be offered for sale at auction. This is the famous half of a human skull, discovered twenty years ago, finished with a silver band inscribed "skull drinking cup used by Lord Byron at Newstead Abbey."
While living at the abbey, Byron found a human skull of peculiar whiteness which he concluded had belonged to a friar. He sent the skull to London with orders to cut it in half and to have one half elegantly mounted.
On the return of the cup Byron instituted a new order at the abbey and constituted himself "Abbot of the Skull." Members of the order were provided with black gowns and when a chapter was held the "skull cup" was filled with claret and handed round to the members of the order.