In late June a video circulated on social media of a tourist etching Ivan + Hayley 23—his name, and that of his girlfriend—into a wall of the Roman Colosseum. Filmed by American Ryan Lutz, who dubbed the vandal an "asshole tourist," the man was later identified as twenty-seven-year-old Ivan Dimitrov, a fitness coach from Bristol on the first leg of a European holiday. He is not the first to leave his imprint on the monument; in 2020 an Irish tourist inscribed his initials (two inches high), and in 2015 two American women used a coin to carve a J and an N (eight inches high). "We apologize for what we did," the women said, according to the Daily Mail. "We regret it, but we did not imagine it was something so serious. We'll remember for a lifetime." Dimitrov also pleaded cluelessness in his apology, as the Mail reports:
In what officials have described as a "surreal" letter to the mayor of Rome, police, and the authorities at the Colosseum, Dimitrov has now apologized for what he did, revealing his ignorance in the process. He wrote: "Aware of the seriousness of the committed act…I admit with profound embarrassment that only after what regretfully happened, did I learn of the antiquity of the monument…"
But one official at Rome city council said: "What nonsense and what a surreal letter. What level of education does this man have not to know the significance of the Colosseum?"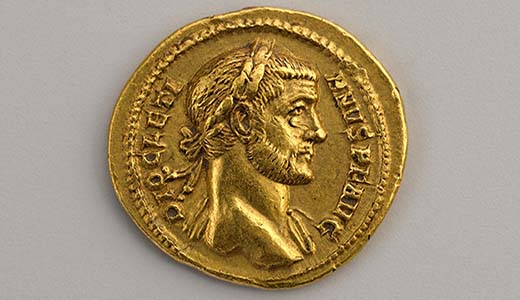 Writing to his uncle from quarantine in Rhodes, a twenty-eight-year-old Gustave Flaubert complained of the graffiti he had seen on Pompey's pillar in Alexandria: an Englishman's name carved in block letters. What right, Flaubert grumbled, did this man have to insert himself into other travelers' experiences of the column? "Have you sometimes reflected, old uncle, on the limitless serenity of fools?" wrote the young novelist-to-be. "Stupidity is immovable…It has the nature of granite, hard and resistant." According to him, the graffiti turned Pompey's pillar into a monument not only to the Roman emperor Diocletian's victory over a would-be usurper, but also to the foolishness of the public.
At Alexandria a certain Thompson of Sunderland has written his name in letters six feet high on Pompey's column. It can be read a quarter of a league away. There is absolutely no way of seeing the column without seeing the name of Thompson of Sunderland, and consequently without thinking of Thompson of Sunderland. The imbecile is incorporated into the monument and is perpetuated with it. Nay, more—he overwhelms it with the splendor of his gigantic letters. Is it not admirable, to have the power to force future travelers to think of you and to remember you? All fools are more or less Thompsons of Sunderland.