Love Is Dead
Tuesday, December 11, 2018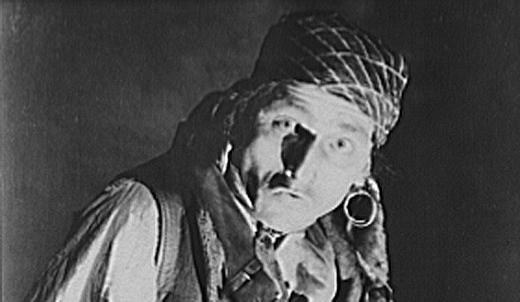 Amanda Sparrow Large announced this week that she was divorcing her husband of less than a year, a three-hundred-year-old ghost pirate named Jack who looks like, according to the ghost's description of himself, Jack Sparrow. The couple met in 2014 when Sparrow woke up in the middle of the night and felt a presence next to her. A shaman priest married them in a boat sailing over international waters in January. "I told him I wasn't really cool with having casual sex with a spirit and I wanted us to make a proper commitment to each other," she told the Irish Mirror at the time.
Posting on social media she said: "So I feel it's time to let everyone know that my marriage is over. I will explain all in due course but for now all I want to say is be VERY careful when dabbling in spirituality, it's not something to mess with..."
Pirates of the Caribbean superfan Amanda shelled out €6,000 changing her name and look and worked for a time as a Jack Sparrow impersonator. She had her name changed by deed poll from Amanda Large and had replica tattoos, dreadlocks, and gold teeth fitted to look like the character played by Johnny Depp. She now lives in Belfast and announced in October she was asexual, adding: "I always knew from a young age I was 'different.' "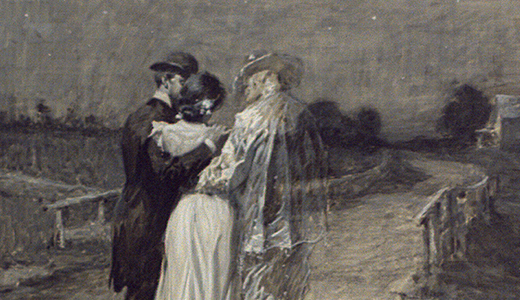 "The strangest marital triangle on record here was revealed in Circuit Judge Breidenbach's court when a man who has been dead fifteen years figured as the co-respondent in a divorce action," the China Press reported in a 1926 article titled wife makes love to ghost; husband sues. The judge sided with the wife, noting that the entire argument about ghosts and seances was irrelevant given the husband's record of abuse.
Joseph Czachorowski of Milwaukee testified that his wife, Mary, a devotee of spiritualism, neglects her home to attend seances where she hugs and kisses the materialized spirit of her first husband, Michael Rydlewiez, who died in 1911.
The wife admitted that she is a believer in spiritualism, and told a weird story of seances where she believes she has seen and talked with her husband.
The judge in granting her a divorce on her counterclaim of cruelty upheld the right of a married woman to make love to the spirit of a deceased husband. Such conduct, he indicated, cannot be classed as infidelity. He asserted that no husband has a right to mistreat his wife because he is jealous of a ghost.