Knights of the Water Table
Tuesday, October 23, 2018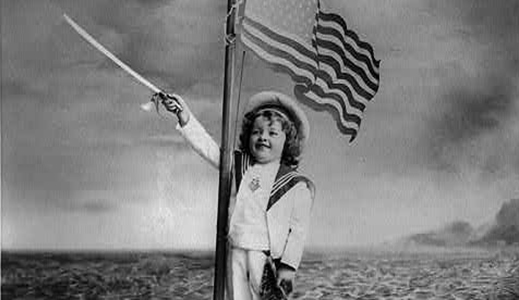 While swimming in Lake Vidöstern in southern Sweden with her family this summer, eight-year-old Saga Vanacek came across an archeological treasure: a pre-Viking sword. As Vanacek explained to the Guardian's Moya Sarner, she was crawling along the bottom of the lake looking for stones when she "felt something long and hard buried in the clay and sand." She lifted the object and, seeing it had both a point and a handle, realized it was a sword. Vanacek had to give the weapon to a museum (because, as her father explained, it is "part of history and important to share it with others"), but is hoping to raise money to have a replica made for herself. The sword is archaeologically significant, but some speculate that it may also be politically important. Vanacek told the Guardian:
When [my father] showed it to an archeologist, she said she had goosebumps and that it was at least 1,000 years old. Actually, they now think it's 1,500 years old—from before the Vikings. She called it "sensational" and said nothing like this had ever been found in Scandinavia before. She made me promise not to tell anyone because she and other archaeologists wanted to see if there was anything else buried in the lake; they didn't want anyone else to come and take the treasures…
People on the internet are saying I am the queen of Sweden, because in the legend of King Arthur, he was given a sword by a lady in a lake, and that meant he would become king. I am not a lady—I'm only eight—but it's true I found a sword in a lake. I wouldn't mind being queen for a day, but when I grow up I want to be a vet. Or an actor in Paris.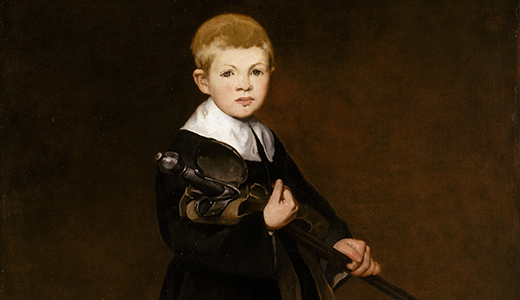 In 1841 a bronze sword was found in Tinraheen bog, on the estate of the Earl of Arran in Wexford County, Ireland. The sword, which the London Times described as "like a halbert" (a pole weapon consisting of an ax head topped by a spike) was missing its handle, which presumably had deteriorated over time in the damp peat of the bog. Although the blade itself was intact and whole, it too had been ravaged by time and its watery environs, such that it was "covered with a deep oxide of a drab color, shaded with green" and "it would crumble beneath the pinch of the finger in consequence of its metallic particles being oxygenated." The scientific importance of this sword, and its discovery on the earl's land, are not to be questioned. The Times reports:
The best researches sink into insignificance when the depth of the spot where this rare relic lay entombed is examined. The boundary line of the Killisk side of the Tinraheen bog, which for the last age remained unchanged, at present maintains an elevation of twenty feet above the depot of the relic, although within a few paces, and, strange to relate, alternate strata of peat and sand were found, and lastly, a layer of marl being cut, the relic was discovered, which was buried with the ruins of six hundred years to rot with the lumber of antiquity. The above facts demonstrate to the humblest capacity that the bronze sword must owe its birth to very remote antiquity; and that the ancients could alloy metallic substances, for this specimen of their genius contains four parts of tin and eight of brass.