He Just Doesn't Like the Word "No"
Wednesday, April 25, 2018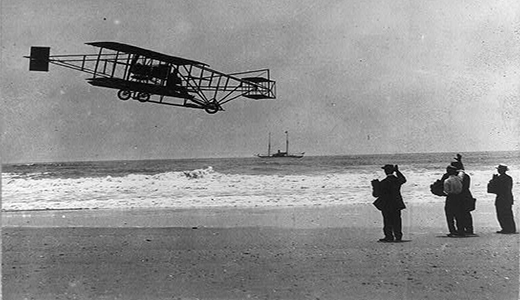 After failing repeatedly to run away from home to Indonesia, a twelve-year-old from Sydney successfully managed to fool airport personnel into letting him get on a plane to Bali after a fight with his mom. "He just doesn't like the word 'no,'" his mom told a local news station. "And that's what I got, a kid in Indonesia. It's too easy. It's way too easy. There's a problem within our system." His parents had warned the Australian Federal Police that their son was likely to try and lie his way out of the country once again. The kid now regrets his actions, according to 9 News, although has fond memories of his impromptu vacation: "It was great, 'cause I wanted to go on an adventure." From the Washington Post:
And so the third time was the charm for Drew, who finally was able to book a flight to Bali on Jetstar Airways, an Australian low-cost carrier. He then took a train to Sydney Airport and used a self-service kiosk to pick up his boarding pass, 9 News reported. Drew told the network that he simply produced his passport and a student ID to fly first from Sydney to Perth—on the opposite coast of Australia, or roughly the equivalent of flying from Miami to Los Angeles—and then from Perth to Denpasar, the capital of Bali province. Australians do not need a visa to travel to Indonesia; once there, Drew lied to get past Indonesian customs and immigration officials as a minor. "I said, 'No, my mum is waiting outside because she lives in Bali and I'm going to meet her outside,' " Drew told 9 News. "I was a bit worried, but I still had adrenaline from being so angry at mom just to not care." It worked.
Once past customs, Drew checked into his room at the All Seasons Resort Legian in Bali, which boasts an admittedly 12-year-old-runaway-friendly location that is "only 15 minutes from Ngurah Rai International airport and a short stroll from the famous Legian Beach." He used his parents' credit card to pay for his lodging, too, he said. For four days, he hung out at the resort and its surrounding area, at one point enjoying a beer on the beach—and through it all, ignoring texts and calls on his phone, according to 9 News. In total, Drew's rebellious trip reportedly cost his parents about $6,100.
In 1723, Benjamin Franklin was apprenticing for his older brother James, who published the New England Courant in Boston. Sick of James' "harsh and tyrannical" behavior, Ben decided to leave his indentured position. His brother, however, made such a plan difficult; as Franklin explains in his autobiography, "When he found I would leave him, he took care to prevent my getting employment in any other printing-house of the town, by going round and speaking to every master, who accordingly refus'd to give me work." So he ran away to New York, where he got a tip about a new hot printing gig in Philadelphia. Elbridge S. Brooks related the tale in The True Story of Benjamin Franklin, the American Statesman in 1898:
He knew he could not get his father's consent to leave. If he told folks where he was going, his brother could stop him or bring him back; for there was a law against runaway apprentices just as there was against runaway slaves…So Ben fixed things up quietly with one of his young friends.
He sold some of his precious books to pay his passage. His friend smuggled him on board a sloop bound for New York, the captain of which promised to ask no questions; and on a certain October morning in the year 1723, Ben Franklin, aged seventeen, a runaway apprentice, bade a silent good-by to his boyhood home, and was soon on the blue water, bound for New York and a living.
In after years, looking back upon his life, he could see that he had not done what was right in thus breaking his agreement with his brother and running away. But things look very differently to a man of seventy and a boy of seventeen. I'm afraid he did have what he call "provocation," although he himself tells us, after thinking it over, that "perhaps I was too saucy and provoking."