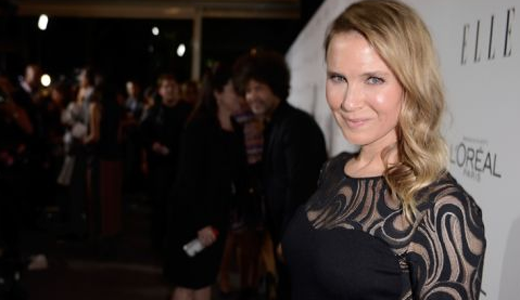 Speculation abounded last week after actress Renée Zellweger appeared at a Hollywood event with what some called a radically altered appearance. Amid the rumors of dramatic plastic surgery, Zellweger told People magazine she was "glad" people noticed her new look, which she attributed to eating right and relaxing, sidestepping the debate over women and aging in the public eye:
"I'm glad folks think I look different! I'm living a different, happy, more fulfilling life, and I'm thrilled that perhaps it shows," Zellweger, 45, says of the attention she received after an appearance at the Elle Women in Hollywood Awards in Beverly Hills on Monday.
Calling the conversation about her appearance "silly," she says she is choosing to address it because "it seems the folks who come digging around for some nefarious truth which doesn't exist won't get off my porch until I answer the door."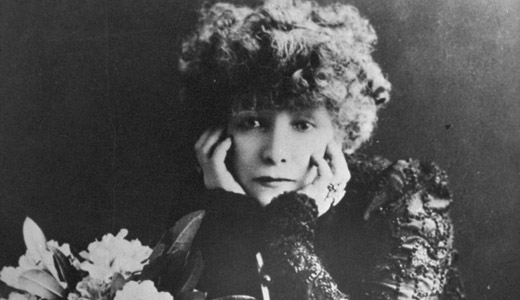 A legend of the stage, actress Sarah Bernhardt was scrutinized in the press as she passed the age of 40. By 1905, Bernhardt was described by one paper as having "marriageable granddaughters"—how was a woman of her age to remain youthful for the public? With a great deal of work, it seems—the San Francisco Chronicle devoted an entire page to Bernhardt's self-devised methods for turning back the clock:
Sarah Bernhardt's battle with her aging neck is worthy of an epic poem. She tried successively every known device and invented several new ones as she went along. First she neglected the signs of approaching age as every woman does, then she began dabbling with astringent lotions. 
Adhesive plaster made especially in a flesh-colored tint was cut into strips about three inches long. The sagging skin of the throat was drawn back and covered with the plaster, which held it taught.  But soon the remedy worked more harm than good, and for a time a pink elastic collar was made to hold the artist's neck in shape. This elastic was covered with a jeweled dog collar, with a wide ribbon or tulle band and bow.