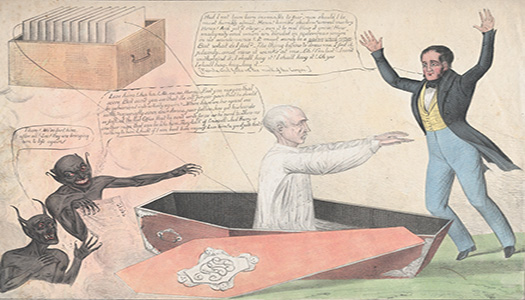 Several people are fighting over the body of Charles Manson, the murderous cult leader who has become a cultural knickknack of the baby boomer timeline. One of those seeking legal ownership of the body, currently being held in a coroner's office in California, is a man claiming to be Manson's grandson who'd "like to grab ahold of [his] grandfather's name and have a little more control over it. Everybody's had a free-for-all for the past fifty years." He told the New York Times that "he would invite a small 'inner circle' of his grandfather's friends to a private service, adding that he would spread the ashes himself." Manson died on November 19, 2017; he had been imprisoned since 1971.
At least four people from three states have lined up to claim Mr. Manson's body, his property or both in the weeks since he died at 83, according to court documents and interviews with some of those involved. A California court will take up the matter next week.
The interested parties include a Florida man who says he is a grandson; a purported friend of Mr. Manson's who has filed what he says is Mr. Manson's will in court; and two men—including one who claims to be Mr. Manson's son—who also have presented a purported will entitling them to dispose of the remains.
California officials have said Mr. Manson had repeatedly indicated that he had no will or relatives, so they assumed that dealing with his affairs would be relatively straightforward.
"It hasn't gone as smoothly as we might have hoped," conceded Bryan Walters, a lawyer for the Kern County coroner's office, which accepted Mr. Manson's body from the California Department of Corrections and Rehabilitation. "He's a figure of public scrutiny, so the simple is just not possible."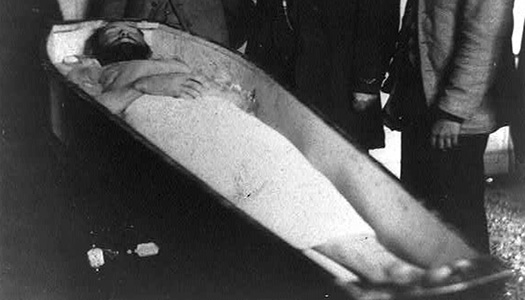 In 1995 researchers dug up the body of outlaw Jesse James. It was not the first time his remains had been disturbed, although it was the first time in the age of DNA testing. (Resurfacing his body made it possible finally to disprove the conspiracy theory that his death was merely an escape plan and that James had in fact died decades later. There are still some people who have yet to be persuaded by this proof; they have been known to accidentally dig up the wrong bodies to prove that James' death was fake news.) James' body was also exhumed in 1902 and moved from the James homestead to a nearby Missouri family plot. The Los Angeles Times reported, "When the skeleton of his father was dug up, Jesse James Jr. picked up the skull and pointed out the hole made by the bullet from Bob Ford's pistol. Besides relatives and close friends of the James family, only a small crowd attended the exercises." When Frank James died thirteen years later, he told his family to bury his remains in a safety deposit box. The St. Louis Post-Dispatch wrote, "It is not known why Frank James wished his ashes to repose in a safety deposit vault instead of being buried beside the body of his brother, Jesse James, and his mother, in the graveyard in Kearney…It is supposed that he wished to avoid a repetition of the constant procession of morbid ones that used to go and still go to view the grave of Jesse James." But the drama over James' body didn't begin in the twentieth century—the fight started brewing when he was still recently deceased. From the New York Times:
There has been a great deal of wrangling over the body between H.H. Craig, police commissioner of Kansas City, Sheriff Timberlake, of Clay County, and the local authorities, who insisted upon seeing the body placed in the keeping of the relatives instead of being taken to Kansas City. The body was officially turned over to Mrs. James by Coroner Heddens this afternoon, on an order from the grand jury of Buchanan County, and a dispatch of Gov. Crittenden. The crush on the depot platform this evening, as the relatives stepped from their conveyances to take the train, was tremendous. Mrs. Samuels was the most conspicuous person in the throng. She insisted on having an official escort from this city, fearing that an attempt would be made to take the body from the train at Kansas City.