Don't Pick a Fight with Me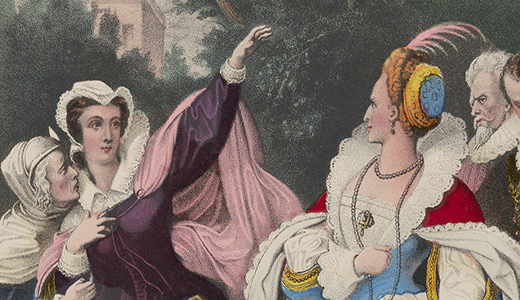 On Easter Sunday, the press outside Palma Cathedral in Mallorca caught a rare display of bad royal blood between Queen Letizia of Spain and her mother-in-law, Queen Sofia. The footage of the family leaving Mass shows a bizarre attempt by Queen Letizia to block a photo opportunity, intentionally walking in front of Queen Sofia as she attempts to pose with her grandchildren. When it was announced that Letizia, a former journalist, would marry into Spain's royal family, Queen Sofia approved. But ever since the birth of Letizia's young daughters, Sofia and Letizia's relationship has, for unknown reasons, deteriorated. The footage speaks for itself, as seen in the New York Times:
Queen Sofía, 79, puts her arms around her granddaughters, Princesses Leonor and Sofía, and gathers them close, apparently to have a photograph taken.
Queen Letizia, 45, the girls' mother and the wife of King Felipe VI, then moves in front of the three, stepping this way and that—movements interpreted by news outlets as trying to block the photograph. Queen Sofía reacts by shuffling back and forth and clutching the girls ever more tightly.
Letizia reaches out to brush the hair of Princess Leonor, who, at the same time, pushes Queen Sofía's arm away. A few words seem to be exchanged, and Leonor again removes her grandmother's hand from her shoulder. There have been no reports of what the two queens said.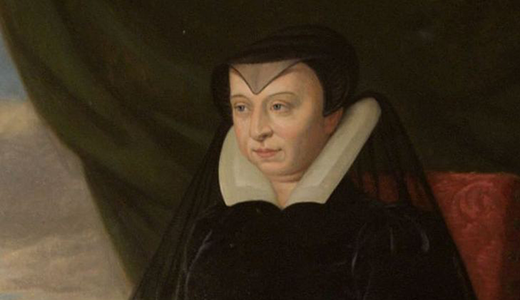 In 1533 Catherine de' Medici, fourteen years old, was married to Henry II, the heir to the French crown. In ten years she bore him ten children; seven survived. After the king's sudden death in a jousting tournament in 1559, Catherine's son Francis II inherited the crown. Catherine, permanently shrouded in black to mourn her husband's death, attempted to wield power in her new role as queen mother. Francis II, being only fifteen when he inherited the crown, happily deferred to his mother's authority. But others also had the king's ear and worked to inhibit Catherine's influence. In his novelization of Catherine de' Medici's life from 1841, Balzac paints Medici as a figure beset on all sides by treachery, not least from her daughter-in-law, the Queen of Scots:
The two queens—one at the dawn, the other in the midsummer of life—presented at this moment the utmost contrast. Catherine was an imposing queen, an impenetrable widow, without other passion than that of power. Mary was a light-hearted, careless bride, making playthings of her triple crowns. "You are very gloomy, madame," said Mary Stuart, taking from the hands of her waiting-woman, Dayelle, a little cap and placing the point of it on the parting of her hair, while two wings of rich lace surrounded the tufts of blond curls which clustered on her temples.
The pencil of many painters have so frequently represented this head-dress that it is thought to have belonged exclusively to Mary Queen of Scots; whereas it was really invented by Catherine de' Medici, when she put on mourning for Henri II. But she never knew how to wear it with the grace of her daughter-in-law, to whom it was becoming. This annoyance was not the least among the many which the queen-mother cherished against the young queen. "Is the queen reproving me?" said Catherine, turning to Mary. "I owe you all respect, and should not dare to do so," said the Scottish queen, maliciously, glancing at Dayelle. Placed between the rival queens, the favorite waiting-woman stood rigid as an andiron; a smile of comprehension might have cost her her life.