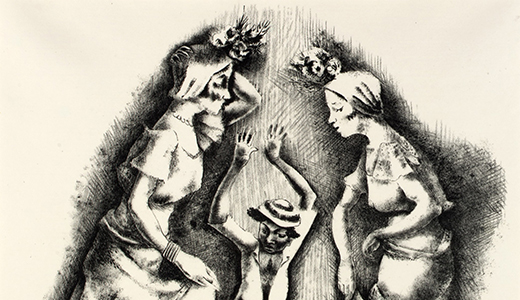 A year after Covid restrictions led Rio de Janeiro authorities to cancel Carnival, surging cases of the Omicron variant forced the city's mayor to limit festivities yet again. The highly anticipated parade was postponed until April, and blocos, the roving bands that start the street parties for which Carnival is famous, were banned. Secretary of public order Brenno Carnevale, who was tasked with cracking down on the blocos, spent the days leading up to the holiday infiltrating WhatsApp group chats and monitoring social media. The blocos, however, were undeterred. The New York Times reported that by 3 am on Saturday, February 26:
thousands of people packed Harmony Plaza. They greeted friends, kissed, and moved to the music. Some climbed on to a gazebo. People wore wigs, capes, and feathers, and vendors sold caipirinhas, meat skewers, and corn on the cob. And the band didn't stop, the drums and horns the heartbeat of the party.
Overlooking it all was a state police precinct.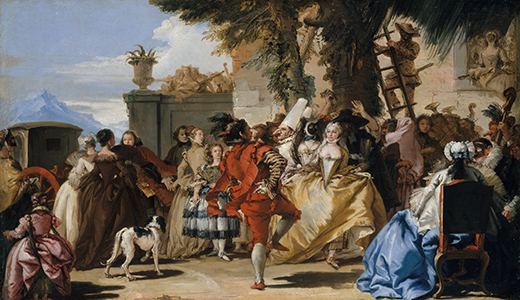 During a short-lived but deadly plague that claimed about 15 percent of Milan's population, authorities struggled to keep citizens from gathering. While a few doctors believed music and dancing might ward off pestilence, religious authorities declared that delights such as "immodest madrigals" and "lascivious dance" had helped usher in the plague. Many lamented that even the plague huts and the lazarettos where the contagious were kept weren't free of such behavior. According to the warden of the lazaretto of San Gregorio, patients staged a dance "in order to cheer themselves" even though he had forbidden "all such activities." He described the extreme lengths taken to shut down the party:
The day before, brother Andrea had recounted to me that he had seen among the cart of dead bodies a very old woman, and knowing about these festivities, he planned to instill a bit of terror among the dancers…he hurled the body into the middle of the room, saying, "Let her dance, too." Then he added, "Is it really possible you will stay here debauching, offending God, when your deaths are so close at hand?" And he told them other such things and then left. The dance ended.