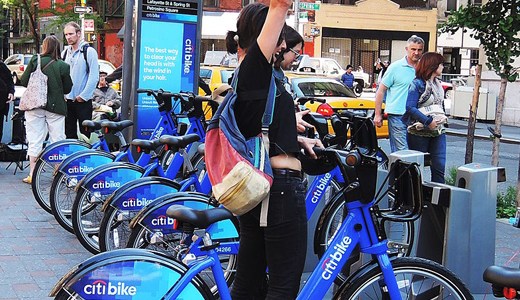 Citi Bike, a New York City bicycle-rental program, wants to boost ridership among an essential demographic—women. Recent data show that women take just one quarter of rides and make up less than a third of all members. A New York Times article suggests that for women, an impromptu bike trip could come with complications:
There are other perceived obstacles, not unique to women but more commonly cited by them: They cannot ride with small children. They think the cost—$149 for an annual membership or $9.95 for a day pass—is too steep, especially on top of a subway pass. And they worry about arriving at work sweaty.
"I wouldn't want to be gross the whole day," said Maeve McCarthy, 21, an intern at an interior design firm in Manhattan, who has not tried Citi Bike but said she would consider taking a nice ride through Central Park, if not commuting to work from Brooklyn.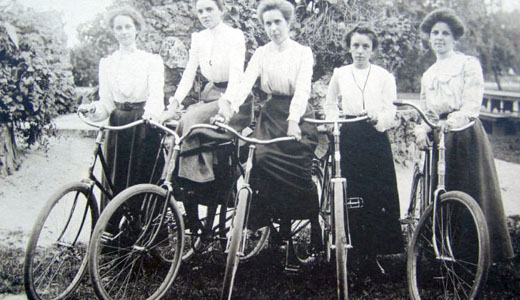 In an interview with journalist Nellie Bly, feminist and suffrage activist Susan B. Anthony championed the bicycle, which she believed gave women new freedoms. Anthony said the bicycle brought free movement, relaxed clothing, and good health. She expanded these ideas in an 1898 letter:
I think it has done a great deal to emancipate women. I stand and rejoice every time I see a woman ride by on a wheel. It gives her a feeling of freedom, self-reliance, and independence. The moment she takes her seat she knows she can't get into harm while she is on her bicycle, and away she goes, the picture of free, untrammeled womanhood.
The bicycle also teaches practical dress reform, gives women fresh air and exercise, and helps to make them equal with men in work and pleasure.