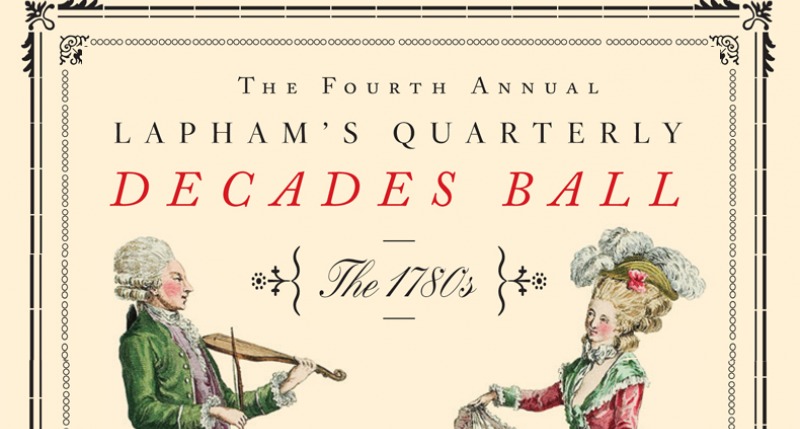 Lapham's Quarterly presents our fourth annual gala with a celebration of the revolutionary 1780s, the decade when Wolfgang Amadeus Mozart was topping the charts, the new American states squabbled over their constitution, and Marie Antoinette reached the highest and lowest points in her royal career.
This year's ball will feature a performance from Lin-Manuel Miranda's musical sensation Hamilton, and readings from the Age of Enlightenment featuring actors Kevin Kline, Marie-Louise Parker, and many others. The evening will honor the career of historian Stacy Schiff, who is being presented with our annual Janus Prize.
For questions, please email events@laphamsquarterly.org.
The Decades Ball: The 1780s
Monday June 1, 2015
Gotham Hall, 1356 Broadway, New York City
6 p.m. cocktails, 7 p.m. dinner and performaces