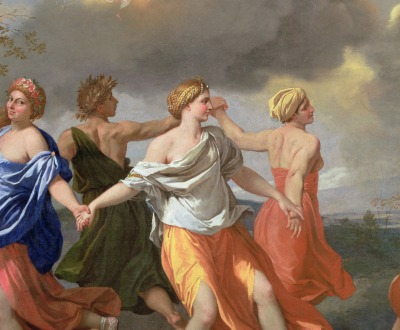 A Dance to the Music of Time, by Nicolas Poussin, c. 1635. Wallace Collection, London.
Time
Volume VII, Number 4 | fall 2014
Miscellany
In 1863, four years before publishing the first volume of Das Kapital, Karl Marx wrote to Friedrich Engels that apart from "the discoveries of gunpowder, the compass, and the printing press—these necessary preconditions of bourgeois development—the two material bases on which the preparations for machine industry were organized within manufacture...were the clock and the mill." He elaborated: "The clock is the first automatic machine applied to practical purposes, and the whole theory of production of regular motion was developed on it."
Our allotted time is the passing of a shadow.
- Book of Wisdom,
c.
100
BC
Lapham'sDaily
Stay Updated Subscribe to the LQ Newsletter
DÉjÀ Vu
2017:
Using Microsoft fonts to solve an international scandal.
1440:
Exposing a literary fraud in the fifteenth century.
More
LQ Podcast
Lewis Lapham talks to Michael Kazin, author of War Against War: The American Fight for Peace, 1914-1918. More