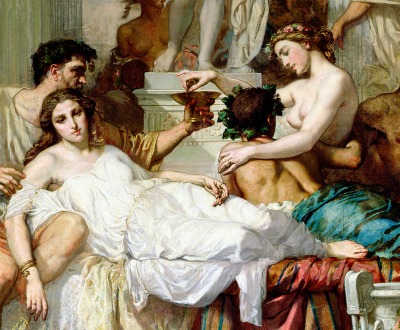 The Romans of the Decadence (detail), by Thomas Couture, 1847. Musée d'Orsay.
Intoxication
Volume VI, Number 1 | winter 2012
Miscellany
In An Inquiry into the Effects of Ardent Spirits upon the Human Body and Mind, published in 1785, physician and Founding Father Benjamin Rush wrote that drunkenness, an "odious disease (for by that name it should be called)," appeared with, among other symptoms, "unusual garrulity…unusual silence…a disposition to quarrel…uncommon good humor and an insipid simpering or laugh…disclosure of their own or other people's secrets…a rude disposition to tell those persons in company whom they know, their faults…certain extravagant acts which indicate a temporary fit of madness."
Sobriety diminishes, discriminates, and says no; drunkenness expands, unites, and says yes.
- William James, 1902
Lapham'sDaily
Stay Updated Subscribe to the LQ Newsletter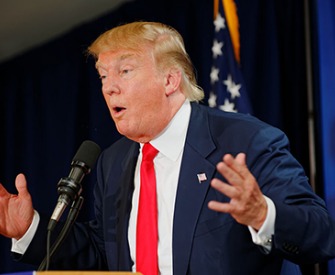 DÉjÀ Vu
2017:
The Trump administration lies about terrorist attacks.
c. 1517:
Machiavelli assures "fraud is fair in war."
More
LQ Podcast
Lewis Lapham talks with William Hogeland about the creation of the United States' first standing army and its victory over a coalition of Indian forces that sought to halt the country's expansion. More