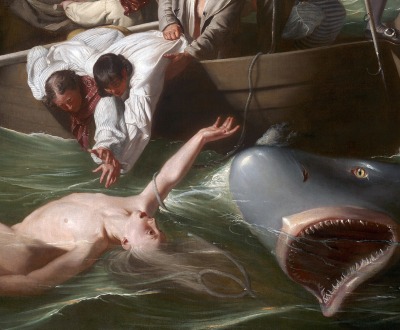 Watson and the Shark, by John Singleton Copley, 1778. National Gallery of Art, Washington D.C.
The Sea
Volume VI, Number 3 | summer 2013
Miscellany
"There is a dockyard at Woolwich where one hundred warships of all sizes are built yearly to replace ships lost to the enemy or which have become obsolete. Because of the high costs of armaments and machinery, the government is usually in debt and forced to borrow from the public," observed Mirza Abul Hassan Khan, a Persian ambassador on a diplomatic visit to London in 1810.
As to the sea itself, love it you cannot. Why should you? I will never believe again the sea was ever loved by anyone whose life was married to it. It is the creation of omnipotence, which is not of humankind and understandable, and so the springs of its behavior are hidden.
- H. M. Tomlinson, 1912
Lapham'sDaily
Stay Updated Subscribe to the LQ Newsletter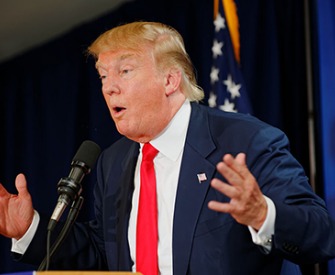 DÉjÀ Vu
2017:
The Trump administration lies about terrorist attacks.
c. 1517:
Machiavelli assures "fraud is fair in war."
More
LQ Podcast
The Pulitzer Prize–winning historian speaks with Lewis Lapham about her latest book, The Bully Pulpit. More