The Oath of the Horatii, by Jacques-Louis David, 1784. Louvre, Paris, France.
Revolutions
Volume VII, Number 2 | spring 2014
Miscellany
As he watched the mushroom cloud form at the first atomic-bomb test in July 1945, physicist J. Robert Oppenheimer recalled a line from the Bhagavad Gita: "Now I am become Death, the destroyer of worlds."
The peasants alone are revolutionary, for they have nothing to lose and everything to gain. The starving peasant, outside the class system, is the first among the exploited to discover that only violence pays. For him there is no compromise, no possible coming to terms.
- Frantz Fanon, 1961
Lapham'sDaily
Stay Updated Subscribe to the LQ Newsletter

Roundtable
In 1921 Isadora Duncan journeys to the Soviet Union in search of a more meaningful career. More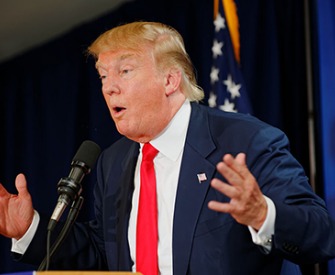 DÉjÀ Vu
2017:
The Trump administration lies about terrorist attacks.
c. 1517:
Machiavelli assures "fraud is fair in war."
More
LQ Podcast
Lewis Lapham talks to John Micklethwait about rethinking the machinery of the state in the twenty-first century. More