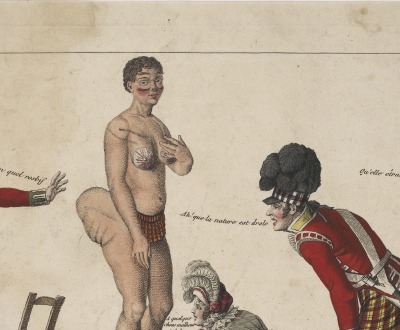 The Curious in Ecstasy or Shoelaces, by Louis François Charon, 1815. Satire of English fascination with South African-born Saartjie Baartman who was exhibited under the name Hottentot Venus. The British Museum, London.
Foreigners
Volume VIII, Number 1 | winter 2015
Miscellany
Two years after being exiled from the Soviet Union in 1974, Nobel Prize–winning writer Aleksandr Solzhenitsyn settled in a small Vermont town, living there reclusively for some eighteen years. He did however attend a few town meetings and was once spotted marching in a parade to celebrate the bicentennial of Vermont statehood.
Once any group in society stands in a relatively deprived position in relation to other groups, it is genuinely deprived.
- Margaret Mead, 1972
Lapham'sDaily
Stay Updated Subscribe to the LQ Newsletter

Roundtable
In 1921 Isadora Duncan journeys to the Soviet Union in search of a more meaningful career. More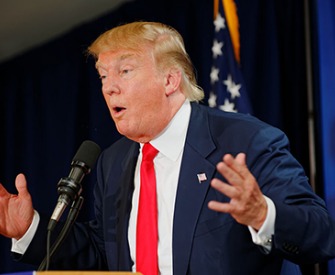 DÉjÀ Vu
2017:
The Trump administration lies about terrorist attacks.
c. 1517:
Machiavelli assures "fraud is fair in war."
More
LQ Podcast
Lewis Lapham talks to John Micklethwait about rethinking the machinery of the state in the twenty-first century. More