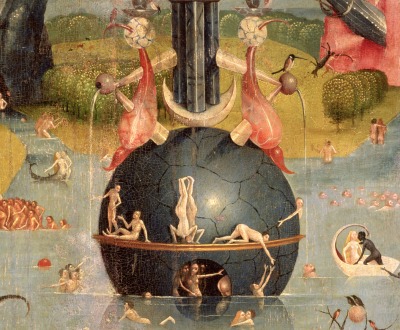 Detail of the center panel of The Garden of Earthly Delights triptych, by Hieronymous Bosch, c. 1500. © Prado, Madrid / Bridgeman Images.
Flesh
Volume IX, Number 4 | fall 2016
Miscellany
Seneca the Younger tells of Hostius Quadra, who installed mirrors in his bedroom to reflect distorted images. "He relished the exaggerated endowment of his own organ as much as if it were real," Seneca complained. Quadra confirmed: "If I could," he said, "I'd have that size in the flesh; since I can't, I'll feast on the fantasy."
Carnal embrace is the practice of throwing one's arms around a side of beef.
- Tom Stoppard, 1993
Lapham'sDaily
Stay Updated Subscribe to the LQ Newsletter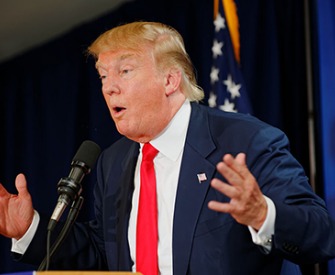 DÉjÀ Vu
2017:
The Trump administration lies about terrorist attacks.
c. 1517:
Machiavelli assures "fraud is fair in war."
More
LQ Podcast
The Pulitzer Prize–winning historian speaks with Lewis Lapham about her latest book, The Bully Pulpit. More