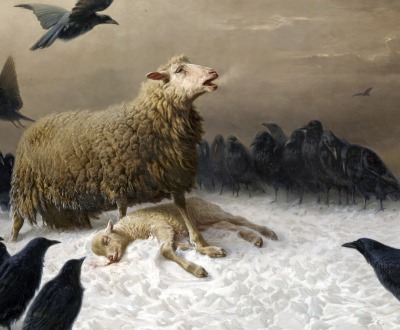 Anguish, by August Friedrich Albrecht Schenck, c. 1878. National Gallery of Victoria, Melbourne.
Animals
Volume VI, Number 2 | spring 2013
Miscellany
In 1610, in the harbor of St. John's, Newfoundland, Richard Whitbourne saw a "strange creature" that was "beautiful" and had "blue streaks resembling hair" and a "hinder part" that pointed "like a broad-hooked arrow." When it attempted to climb into his boat, one of his men "struck it full blow on the head, whereby it fell off from them." He supposed that it was a mermaid. Two years earlier, while aboard a ship near Norway, Henry Hudson reported that "one of our company, looking overboard, saw a mermaid," as her "back and breasts were like a woman's," "her skin very white," and her tail "like the tail of a porpoise, and speckled like mackerel."
The elephant, although a gross beast, is yet the most decent and most sensible of any other upon earth. Although he never changes his female, and hath so tender a love for her whom he hath chosen, yet he never couples with her but at the end of every three years, and then only for the space of five days.
- St. Francis de Sales, 1609
Lapham'sDaily
Stay Updated Subscribe to the LQ Newsletter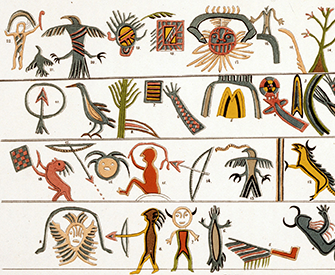 Roundtable
Revisiting the life and work of the eccentric anthropologist Paul Radin. More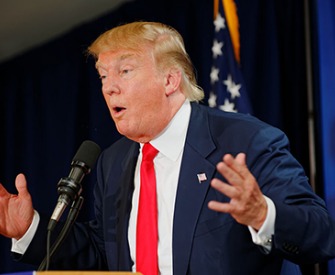 DÉjÀ Vu
2017:
The Trump administration lies about terrorist attacks.
c. 1517:
Machiavelli assures "fraud is fair in war."
More
LQ Podcast
The Pulitzer Prize–winning historian speaks with Lewis Lapham about her latest book, The Bully Pulpit. More