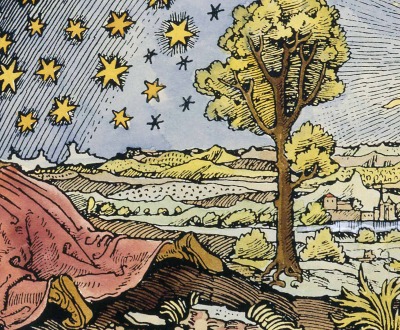 Medieval missionary discovering the point where heaven and earth meet, twentieth-century coloration of black-and-white engraving from The Atmosphere, by Camille Flammarion, 1888. 
The Future
Volume IV, Number 4 | fall 2011
Miscellany
"Why is life a perpetual preparation for something that never happens?" W.B. Yeats asked in his journal, September 16, 1909.
Tomorrow never comes, man. It's all the same fucking day.
- Janis Joplin, 1972
Lapham'sDaily
Stay Updated Subscribe to the LQ Newsletter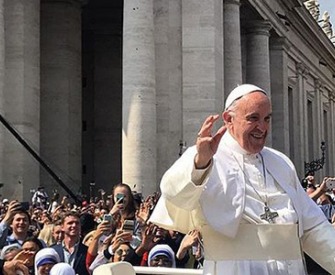 DÉjÀ Vu
2017:
The Vatican forbids gluten-free communion.
1052:
Leavened or unleavened? Saint Peter Damian says he doesn't care.
More
LQ Podcast
The life and thought of Niccolò Machiavelli has been badly misunderstood. Far from his usual depiction as a politically amoral henchman, Machiavelli was in fact a prescient critic of princely power and religious zealotry. More