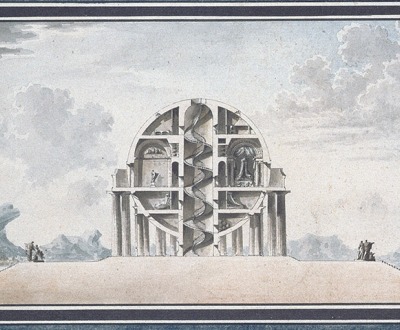 Design for a House for a Cosmopolite, by Antoine-Laurent-Thomas Vaudoyer, 1783. © Private Collection / Archives Charmet / Bridgeman Images.
Home
Volume X, Number 1 | winter 2017
Miscellany
After the Jacobites were defeated in 1746, a sympathizer named Flora Macdonald disguised Bonnie Prince Charlie as an Irish maid, smuggled him to her home on the Isle of Skye, and helped him escape to France. She then "took the sheets in which he had lain," James Boswell later reported, "charged her daughter that they should be kept unwashed," and asked to be buried in them as a shroud. She was.
God walks among the pots and pans.
- Saint Teresa of Ávila,
c.
1582
Lapham'sDaily
Stay Updated Subscribe to the LQ Newsletter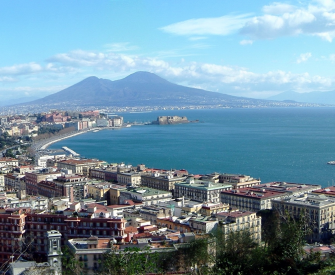 DÉjÀ Vu
2016:
Elena Ferrante is unwillingly unmasked.
1847:
A letter from Charlotte Brontë's nom de plume.
More
LQ Podcast
The Pulitzer Prize–winning historian speaks with Lewis Lapham about her latest book, The Bully Pulpit. More