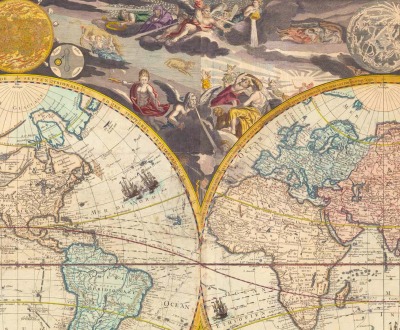 Mappe-Monde ou Carte Genérale de la Terre Divisée en Deux Hémispheres, by Nicolas de Fer, first published in 1694.
Travel
Volume II, Number 3 | summer 2009
For my part, I travel not to go anywhere, but to go. I travel for travel's sake. The great affair is to move.
—Robert Louis Stevenson, 1879