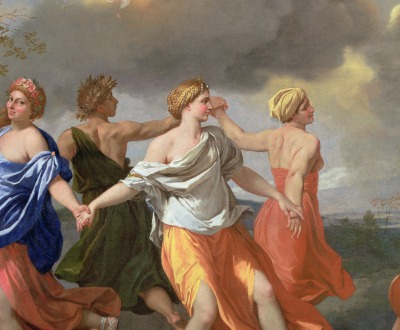 A Dance to the Music of Time, by Nicolas Poussin, c. 1635. Wallace Collection, London.
Time
Volume VII, Number 4 | fall 2014
Miscellany
In 2013 a picture taken by the Planck telescope of fluctuations in the cosmic microwave background—radiation generated by the Big Bang—resulted in the estimation that the universe is 13.82 billion years old.
The celestial machine is to be likened not to a divine organism but rather to a clockwork.
—Johannes Kepler, 1605