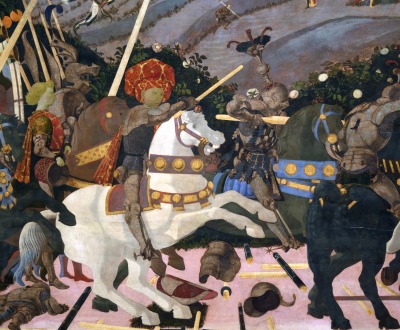 Niccolò Mauruzi da Tolentino at the Battle of San Romano, by Paolo Uccello, c. 1435–1460. National Gallery, London.
States of War
Volume 1, Number 1 | winter 2008
The BBC thought twice about playing these songs during the Persian Gulf War.
View
Political power grows out of the barrel of a gun.
—Mao Zedong, 1938