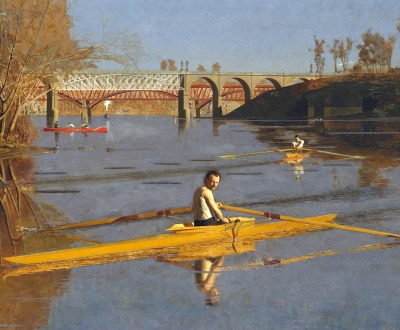 The Champion Single Sculls (Max Schmitt in a Single Scull), by Thomas Eakins, 1871. The Metropolitan Museum of Art, The Alfred N. Punnett Endowment Fund and George D. Pratt Gift, 1934.
Sports & Games
Volume III, Number 3 | summer 2010
The sadness of the end of a career of an older athlete, with the betrayal of his body, is mirrored in the rest of us. Consciously or not, we know: there, soon, go I.
—Ira Berkow, 1987