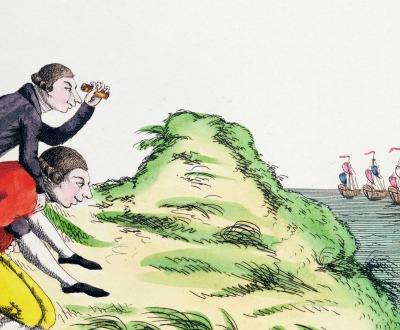 William Pitt the Younger riding on the back of George III while surveying the French squadron, 1803. © Musee de la Ville de Paris, Musee Carnavalet, Paris / Bridgeman Images.
Spies
Volume IX, Number 1 | winter 2016
Miscellany
In ancient Indian espionage networks, a sattri was an orphan-spy trained from youth in palmistry, magic, omens, and augury. 
For sooner will men hold fire in their mouths than keep a secret.
—Petronius,
c.
60