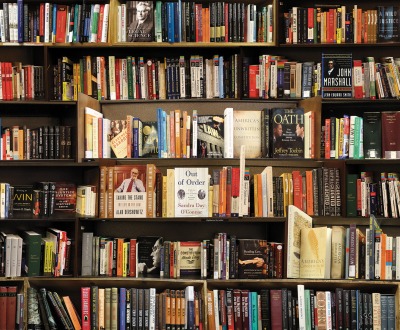 Law, from the series Bookscapes, by Max Steven Grossman, 2016. Digital photograph, 48 x 100 inches. © Max Steven Grossman, courtesy of the artist.
Rule of Law
Volume XI, Number 2 | spring 2018
Miscellany
Toy company Mattel sued MCA Records in 1997, alleging the hit pop song "Barbie Girl" by Aqua violated trademark. Justice Alex Kozinski (who retired in 2017 while facing allegations of sexual misconduct) argued for the Ninth Circuit that the song was protected as parody. He ended his opinion, "The parties are advised to chill."
In a court of fowls, the cockroach never wins its case.
—Rwandan proverb
Lapham'sDaily
Stay Updated Subscribe to the LQ Newsletter

Roundtable
A debate in Berkeley about the power of a name. More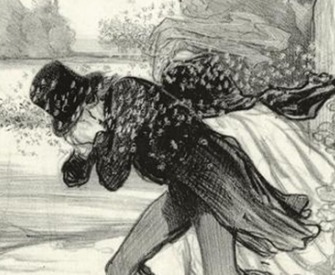 DÉjÀ Vu
2018:
The NYPD beekeeper vacuums up a swarm of bees on a hot dog stand in Times Square.
1906:
Bees take over a Los Angeles street as spectators watch.
More

The World in Time
Lewis H. Lapham talks with Jim Holt, author of When Einstein Walked with Gödel: Excursions to the Edge of Thought. More