French Camel Corps, Tunisia, 1943. Photograph by Robert Capa. © Robert Capa © International Center of Photography / Magnum Photos.
Rivalry & Feud
Volume XI, Number 4 | fall 2018
Miscellany
Carl Jung attributed his split with his mentor Sigmund Freud around 1910 in part to a generational divide. "Our descendants are our most dangerous enemies," Jung argued, "for they will outlive us, and, therefore, without fail, will take the power from our enfeebled hands."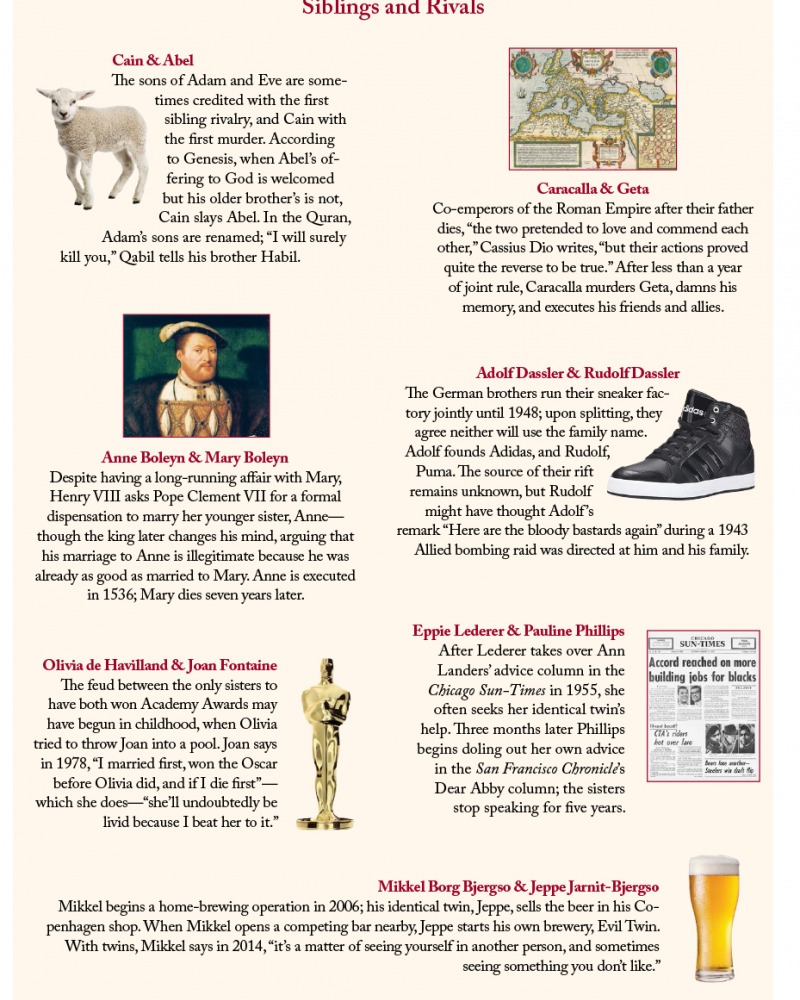 From Cain & Abel to Mikkel Borg Bjergso & Jeppe Jarnit-Bjergso.
View
Enemies are so stimulating.
—Katharine Hepburn, 1969