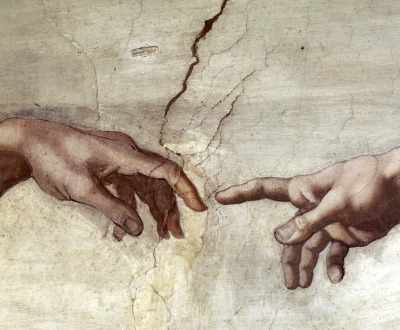 Creation of Adam (detail), Sistine Chapel ceiling, by Michelangelo, c. 1508–12. Vatican City, Rome, Italy. 
Religion
Volume III, Number 1 | winter 2010
An irreligious man is not one who denies the gods of the majority, but one who applies to the gods the opinions of the majority. For what most men say about the gods are not ideas derived from sensation, but false opinions, according to which the greatest evils come to the wicked, and the greatest blessings come to the good from the gods.
—Epicurus,
c.
250
BC