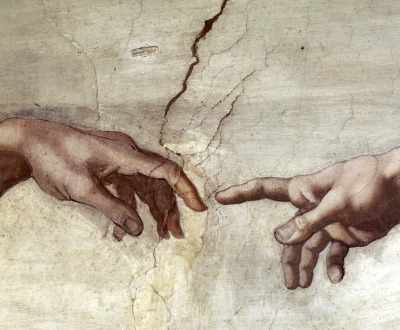 Creation of Adam (detail), Sistine Chapel ceiling, by Michelangelo, c. 1508–12. Vatican City, Rome, Italy. 
Religion
Volume III, Number 1 | winter 2010
Titles listed on the Catholic Church's Index of Forbidden Books.
View
Whatsoever is, is in God.
—Baruch Spinoza, 1677
Lapham'sDaily
Stay Updated Subscribe to the LQ Newsletter

Roundtable
Looking at 1968 through the eyes of photographer Ernest Withers. More

DÉjÀ Vu
2018:
Woman announces she is divorcing her pirate ghost husband.
1926:
Man sues wife for adultery with a ghost.
More

The World in Time
Lewis H. Lapham talks with Alan Rusbridger, author of Breaking News: The Remaking of Journalism and Why It Matters Now. More