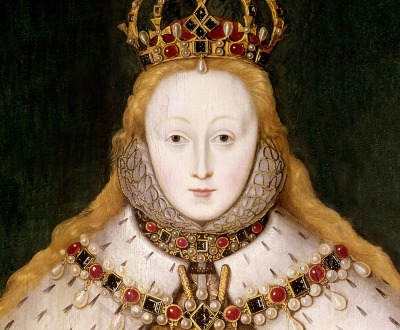 Queen Elizabeth I, c. 1600. National Portrait Gallery, London. 
Politics
Volume V, Number 4 | fall 2012
Miscellany
Ezra Pound began his radio broadcasts for Benito Mussolini's Ministry of Popular Culture on January 21, 1941. Familiar with his friend's admiration for fascism and his vocal anti-Semitism, William Carlos Williams wrote him on November 26 of that year, asking, "Can't you see that every word you utter reveals to any intelligent and well-informed man that you know nothing at all?…You're a wonder. Barnum missed something when he missed you." Postal delivery to Italy was halted in December; the letter was returned to its sender. The U.S.
Why has the government been instituted at all? Because the passions of men will not conform to the dictates of reason and justice without constraint.
—Alexander Hamilton, 1787