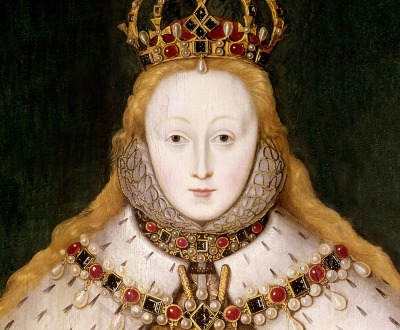 Queen Elizabeth I, c. 1600. National Portrait Gallery, London. 
Politics
Volume V, Number 4 | fall 2012
Miscellany
"It is truly a larger investigation than was conducted against the after-inquiry of the JFK assassination," declared John W. Dean III to H.R. Haldeman and President Richard Nixon hours after seven men had been indicted in connection with the break-in at Democratic National Headquarters in the Watergate Hotel. "Isn't that ridiculous," Haldeman said, "this silly-ass damn thing." To which Nixon replied, "Yeah, for Christ's sake, Goldwater put it in context when he said, 'Well, everybody bugs everybody else. You know that.'"
An appeal to the reason of the people has never been known to fail in the long run.
—James Russell Lowell,
c.
1865
Lapham'sDaily
Stay Updated Subscribe to the LQ Newsletter

Roundtable
Looking at 1968 through the eyes of photographer Ernest Withers. More

DÉjÀ Vu
2018:
Woman announces she is divorcing her pirate ghost husband.
1926:
Man sues wife for adultery with a ghost.
More

The World in Time
Lewis H. Lapham talks with Alan Rusbridger, author of Breaking News: The Remaking of Journalism and Why It Matters Now. More