Mine Rescue, by Fletcher Martin, 1939. Smithsonian American Art Museum, Washington, DC.
Philanthropy
Volume VIII, Number 3 | summer 2015
Miscellany
When the captain of a French ship landed on the west coast of Australia in 1802 and encountered the local Bunurong people, he stripped down and exposed his genitalia, hoping to dramatize his common humanity for the natives. The Bunurong exchanged curious looks before fleeing in dismay.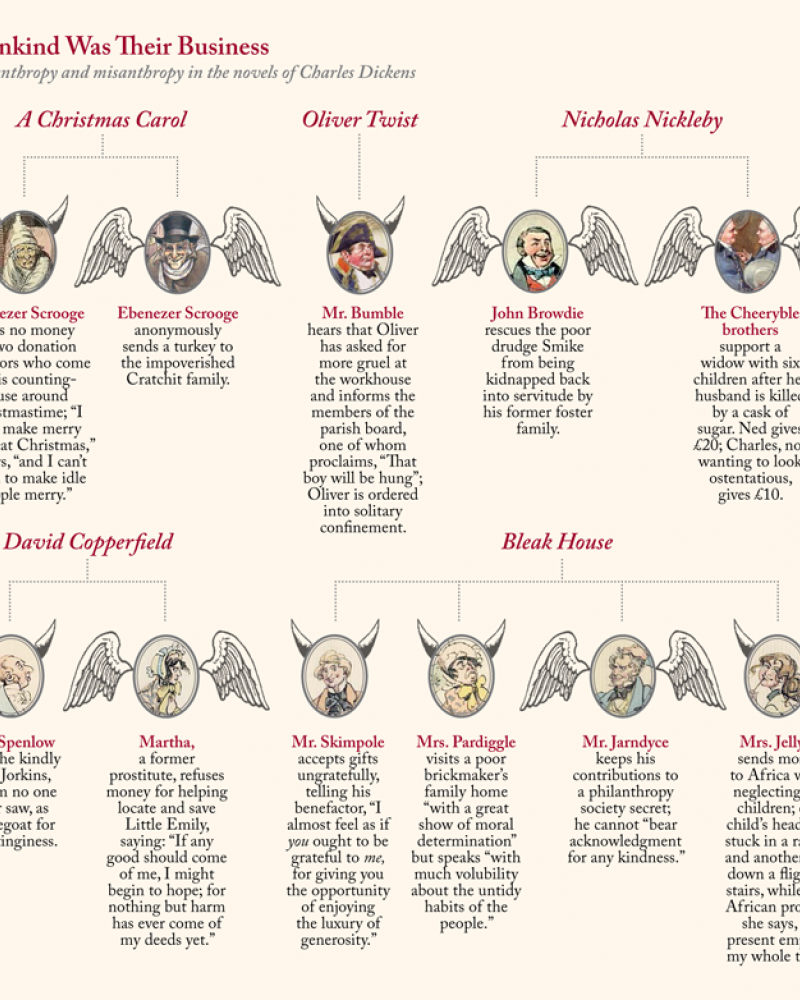 Philanthropy and misanthropy in the novels of Charles Dickens.
View
The deed is everything, the glory naught.
—Johann Wolfgang von Goethe, 1832