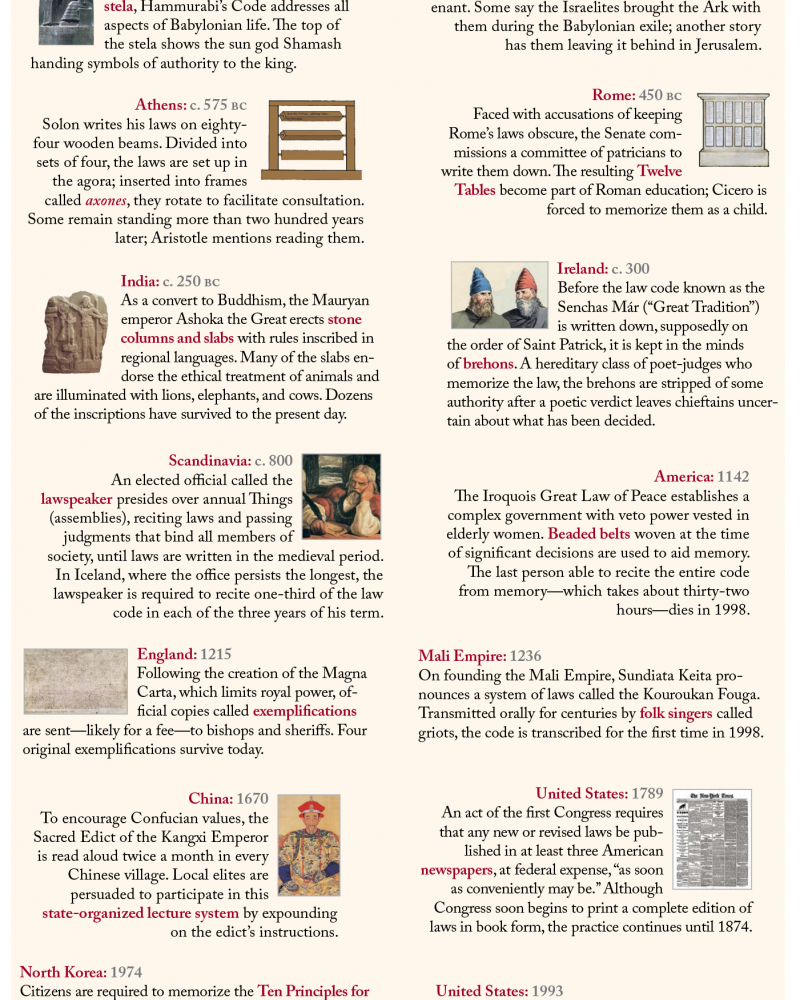 How laws reach the governed.
View
Take extreme measures to avoid the mention of urine.
View
In a court of fowls, the cockroach never wins its case.
—Rwandan proverb
Everything that has wings is beyond the reach of the law.
—Joseph Joubert, 1791
Kings and fools know no law.
—German proverb
It is better to live unknown to the law.
—Irish proverb
However harmless a thing is, if the law forbids it, most people will think it wrong.
—W. Somerset Maugham, 1896
All moanday, tearsday, wailsday, thumpsday, frightday, shatterday till the fear of the Law.
—James Joyce, 1939
When law can do no right,
Let it be lawful that law bar no wrong.
—William Shakespeare,
c.
1594
Pages