Merry Company on a Terrace, by Jan Steen, c. 1670. © The Metropolitan Museum of Art, Fletcher Fund, 1958.
Music
Volume X, Number 4 | fall 2017
Miscellany
While manager of the Tampa Bay Rays, Joe Maddon put his batting lineup in order for a July 2014 game using the field position numbers 8-6-7-5-3-0-9 in honor of the Tommy Tutone hit. The designated hitter served as the 0; the catcher (2) and second baseman (4) batted eighth and ninth. The Rays lost the game to the Detroit Tigers by a score of 1–8.
All the daughters of music shall be brought low.
—Ecclesiastes,
c.
400
BC
Lapham'sDaily
Stay Updated Subscribe to the LQ Newsletter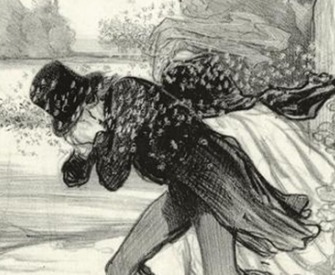 DÉjÀ Vu
2018:
The NYPD beekeeper vacuums up a swarm of bees on a hot dog stand in Times Square.
1906:
Bees take over a Los Angeles street as spectators watch.
More

The World in Time
Lewis H. Lapham talks with Jim Holt, author of When Einstein Walked with Gödel: Excursions to the Edge of Thought. More