Merry Company on a Terrace, by Jan Steen, c. 1670. © The Metropolitan Museum of Art, Fletcher Fund, 1958.
Music
Volume X, Number 4 | fall 2017
Miscellany
Hoping to encourage hostages held by FARC during Colombia's civil war, state negotiators commissioned a local producer in 2010 to create a pop song embedded with a Morse-code message and had it broadcast repeatedly on the radio in rebel-controlled areas. After the lyrics "Listen to this message, brother," the code sounded as a synth interlude: "Nineteen people rescued. You are next. Don't lose hope."
All the daughters of music shall be brought low.
—Ecclesiastes,
c.
400
BC
Lapham'sDaily
Stay Updated Subscribe to the LQ Newsletter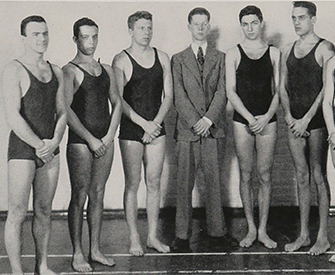 Roundtable
Looking at the reporter's life through five houses in Baltimore. More

DÉjÀ Vu
2017:
Internet resident pays $117,712 for a virtual kitty.
c. 1637:
Dutch resident (allegedly) trades twelve fat sheep for one sexy tulip root.
More

The World in Time
Lewis H. Lapham talks with Gordon S. Wood, author of Friends Divided: John Adams and Thomas Jefferson. More