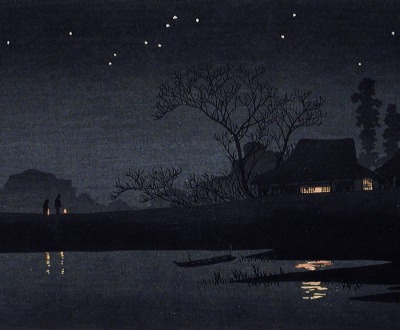 Starry Night, by Takahashi Shotei, c. 1926. The Los Angeles County Museum of Art, gift of Chuck Bowdlear, PhD, and John Borozan, MA.
Night
Volume XII, Number 1 | winter 2019
Miscellany
When a boat of carousing European sailors on the Bosporus awoke the sleeping Sultan Selim III one night in 1790, the Ottoman leader issued an emergency order to his administration against night revelers: "Warn all ambassadors and Europeans never to perform this shameless act again. I will mercilessly kill whoever does it."
Some are born to sweet delight,
Some are born to endless night.
—William Blake,
c.
1803
Lapham'sDaily
Stay Updated Subscribe to the LQ Newsletter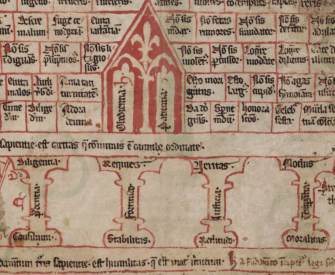 Roundtable
The visual expression of ideas from cave paintings to emoji. More

DÉjÀ Vu
2018:
Woman announces she is divorcing her pirate ghost husband.
1926:
Man sues wife for adultery with a ghost.
More

The World in Time
Lewis H. Lapham talks with Joseph J. Ellis, author of American Dialogue: The Founders and Us. More