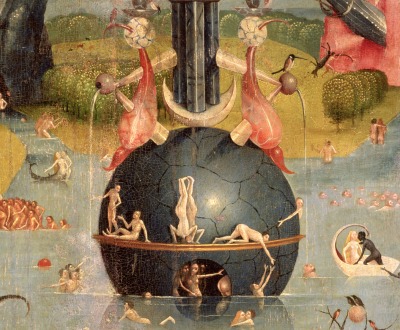 Detail of the center panel of The Garden of Earthly Delights triptych, by Hieronymous Bosch, c. 1500. © Prado, Madrid / Bridgeman Images.
Flesh
Volume IX, Number 4 | fall 2016
Miscellany
At the 1883 trial of Alferd Packer, who ate five members of his prospecting party in Colorado after the group got lost during a winter trek, the judge was said to have told the convicted, "There was seven Democrats in Hinsdale County, and you've ate five of them, God damn you. I sentence you to be hanged by the neck until you is dead, dead, dead, as a warning against reducing the Democrat population of the state."
The enlightened man says: I am body entirely and nothing beside.
—Friedrich Nietzsche, 1883
Lapham'sDaily
Stay Updated Subscribe to the LQ Newsletter

Roundtable
A debate in Berkeley about the power of a name. More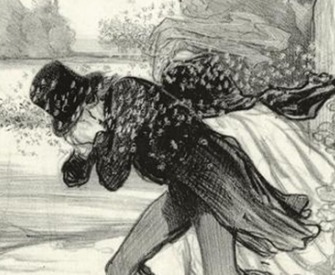 DÉjÀ Vu
2018:
The NYPD beekeeper vacuums up a swarm of bees on a hot dog stand in Times Square.
1906:
Bees take over a Los Angeles street as spectators watch.
More

The World in Time
Lewis H. Lapham talks with Jim Holt, author of When Einstein Walked with Gödel: Excursions to the Edge of Thought. More